Central Spacious Renovated APT
, Тель Авив

Апартаменты полностью
•
3 Rooms
•
4 Guests
•
1 Bathroom
•
3 floor with Elevator
Welcome to your spacious and comfortable apartment in a very desired area in the heart of Tel Aviv.
Located on Rabin Square, near Ibn Gbirol and Frishman Streets, one of the best places to stay in Tel Aviv. You will enjoy a lively neighborhood filled with restaurants, bars, shops, avenues and gardens.
Walking distance from the apartment you will find many Interesting cultural attractions such as galleries, museums and architectural landmarks.
You can reach the beach in a 15 minutes walk, or rent the municipality's bike under the building.
Public transportation to the whole city is less than a minutes walk away and the train station also very close.

The apartment is on the third floor, with elevator, located on the calm end of of a standard Tel Aviv building. It faces a green private courtyard, so you can enjoy staying in the very heart of the city without being disturbed by street noise.

The apartment has been renovated not long ago, and it's fully equipped, and all rooms are air-conditioned with free WIFI.

You will find two nice bedrooms, with a queen sized bed, and with a comfortable double beds.

The nice, high ceilings, living room is large and luminous, perfect for relaxing.
The open kitchen is very functional and equipped among other with a dishwasher.

The screen allows you to bring your own movies on a USB key (format: .avi, .mp4, .mkv, .divx, …etc), so you can enjoy a movie night while in your home away from home.



We wish you a very pleasant stay.
Apartment Size: 90 кв. метров.
Electricity is included, up to ₪18.0 per day
Гарантийный взнос: ₪1,800
Политика отмены заказа: Стандарт
Удобства
Overall Score:
9.6
Based on 63 reviews
Overall Experience:

9.7

Местоположение:

9.7

Чистота:

9.6

Comfort:

9.8

Услуги владельца квартиры:

9.5

Value for Money:

9.7
Our reviews are genuine
Only guests who actually booked an apartment using our website can post their ratings
Arlette

Франция
Tout est vraiment parfait... Je ne souhaite que revenir !
L'ENTRÉE, LA COUR
Dvir

Соединенные Штаты
Paula

Перу
Very well located, super comfortable, well equiped, excellent costumer service every time!
The entrance of the building;old-rusty-smelly elevator
Malika ----
Not Specified
We had a great stay in this amazing appartement, very calm and clean, and ideally located in the city center. We went to the beach on foot everyday (10min), walking down Frishmann street and enjoying delicious Israeli brunches on the way. We highly recommend this place that allowed us to really enjoy Tel Aviv!
Gita

Канада
I had a spine surgery in Tel Aviv and I've been using the apartment 24/7 as a recovery place. Ubsolutely amazing place: clean, comfortable, quite and best location.
Very recommended.
No remarks.
Antje

Германия
We enjoyed everything in this cosy, personal, comfortable apartment including a perfect kitchen equipment, even with tea, oil, salt an pepper, as also the very individual nice furniture. Everythind was clean, the WiFi was excellent (due to the need of our teenager daughters), The location of the apartment is perfect in Tel Aviv (near to the sea and all sight seeings as also to bars and restaurants). The appartment made us feel as being at home and we will recommend it to our friends at any time. It has a nice, individual, cosy atmosphere.


Contact via Email and WhatsApp to the agency/owner were perfect and worked without problems before our journey and during our stay, also before departure.
We did not know where to store the rubish (outside the apartment). The indroductions didn' t say a word about it (but this may ba a German Problem...) The windows are great and brillant, but very dirty and would need a very intensive treatment....
Yaniv

Соединенные Штаты
Bright

Соединенные Штаты
Dawid

Германия
Robert

Соединенные Штаты
Комментарии закрылм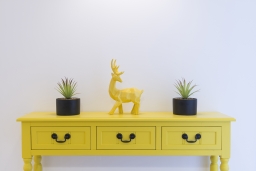 Ziv's response:
Thank you for your input Robert, hope to have you visit the city again soon.
Svetlana

Россия
Комментарии закрылм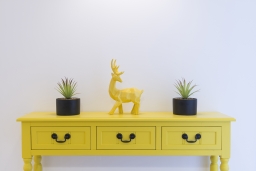 Ziv's response:
Glad you enjoyed your stay.
Dr.

Германия
Ein sehr schöne und stilvolle Ferienwohnung in authentischem Bauhausstil mit hohen Räumen und großer Fensterfront, zum meist ruhigen Innenhof ausgerichtet. Die zentrale Lage bietet einen perfekten Ausgangspunkt für alle Ziele in der Stadt, die zu einem großen Teil zu Fuss erreicht werden können.
Im Innenhof wurden nachts die Flaschen einer im Häuserblock gelegenen Kneipe entsorgt, was die Ruhelage teilweise beeinträchtigt hat.
Das Haus ist von außen ziemlich in die Jahre gekommen. Das stört jedoch nicht wirklich, denn die Wohnung selbst ist komplett renoviert.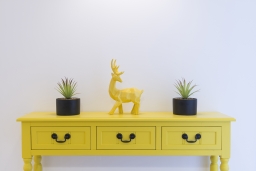 Ziv's response:
Thank you for your input, I'm glad you enjoyed your stay and hope you choose to visit Israel and Tel-Aviv in the future.

Nir

Германия
Jonathan

Израиль
Great location, nice apartment, very convenient with kids.
Nothing major, but I'd consider replacing the cups and towels which are quite worn out.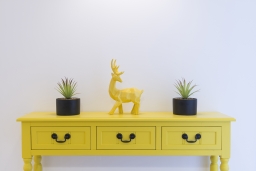 Ziv's response:
Hi Jonathan, thank you for your kind input, I will see to the towels and cups.
Jim

Великобритания
Fantastic large great location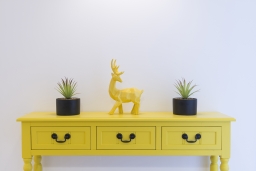 Ziv's response:
Thank you for your input, hope to have you visit us again soon.

Anna

Украина
This apartment is really clean. All necessary for staying is in apartment. We had a lot clean towels. Owner are in touch all time. We arrived late and get very detail instruction for own accommodation. All is great!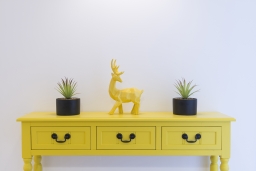 Ziv's response:
Thank you Anna for your kind input.
I would be happy to host you or your friends in the near future.

ד״ר

Израиль
Spacious.two bedrooms living room shower kitchen.any thing you need.towels cleaning stuff beddings furniture.dishwasher and washing machine we didnt use.tv etc.this is our second stay here.hope to come back sometime.
very small elevator.too narrow for a pram.no yes tv for kids.
Laetitia France
Not Specified
We stayed for a week in this apartment in Tel Aviv and we felt like at home. It was well matching the description, clean, spacious and well equipped, although we did not use the kitchen so much because there are a lot of nice trendy restaurants in the area. It's not directly at the seaside, but there are several bike sharing stations around so we got there in 5-10 min (depending how sporty you are!). Would definitely rent again!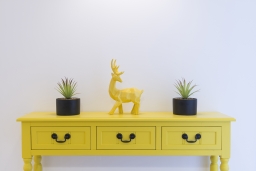 Ziv's response:
Hi Laetitia,

Glad to hear you enjoyed your stay and we would be happy to have you stay with us again.

Ora
Not Specified
מרווחת, נוחה, מוארת, נקייה ובמקום הנכון
Very good value for money
Josue
Чили
Excelente ubicación, amplitud, limpieza y confortable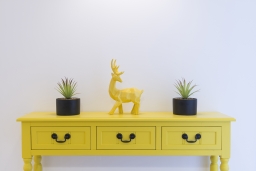 Ziv's response:
Happy you enjoyed your stay.
David

Израиль
Excellent location.
Spacious apartment well equipped.
There is nothing worth mentioning.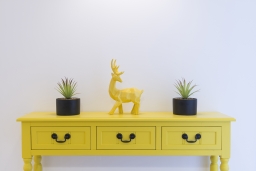 Ziv's response:
Thank you for your input David, glad you liked the place.
Enrique

Соединенные Штаты
Michael

Швейцария
ברוך

Израиль
Amy

Соединенные Штаты
Two bedroom apartment with one bathroom (the washer is located here) and a separate toilet room. Large living/kitchen. The old balcony has been incorporated into the living room so it is quite spacious and also has an open feeling.

The location was excellent. We loved the location. We could walk to the beach or the Carmel Market. The buses were also convenient.

We would stay here again.
Nothing except the lack of coffee maker. If it was there we couldn't find it.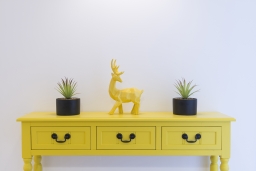 Ziv's response:
Glad to hear you enjoyed it and would be happy to have you stay with us again.


Ian

Великобритания
Excellent location. Central but quiet. Exactly as per the photos.
Pookie

Нидерланды
clean,spacious,nice airco and shower.well located
Elisabeth

Германия
Das Apartment ist nicht so neu und modern ausgestattet, wie es die Fotos vermuten lassen. Die Küche und der anschließende Wohnraum sind gut und neu, das Master-Schlafzimmer ist jedoch mit total veralteten Möbeln ausgestattet, so dass wir das 2. Schlafzimmer nutzen, weil wir uns im großen nicht wohl fühlten. Auch die Bettwäsche ist grenzwertig (bunt mit Tieren, nicht jedermanns Geschmack). Das Bad ist wieder neueren Datums, relativ groß, mit großem Waschtisch und großer Dusche und Waschmaschine.
In der Beschreibung bei booking.com stand, dass es eine Kaffeemaschine gibt, das war nicht der Fall, wir reklamierten dies und erhielten auch sofort Antwort und eine Kompensation dafür. Check in und -out sehr problemlos, die Lage ist gut, es ist relativ ruhig in der Wohnung, Fahrstuhl vorhanden, soweit alles prima.
Philippe

Франция
Excellent. Quiet, clean, spacious. Excellent ratio quality / price
Like all the buildings in Tel Aviv, the entrance is dirty, broken, unpleasant. But don't be afraid! The appartment is excellent.
Meir

Мексика
RICCARDO

Италия
Lucie

Чешская Республика
The appartment was wery nice furnished, lots of light , we felt very comfortable there. Everything you need, was there.Very good location, in the centre.
Anat
Not Specified
Beautiful large apartment ,completely renewed and air conditionner in every room.
Don t forget to open the electrical heater for hot water when there is no sun ....
Samuel

Австралия
Perfect location. Great place to stay for holidays.
Samuel

Австралия
Apartment is exactly as it was shown on photos. Clean,centrally located, convenient to all places. Agent was very helpful and accommodating through our stay. Definitely will come back again.
Apartment need brighter lighting, and having a dryer also will benefit travelers especially during winter holiday.
Ora
Not Specified
A perfect apartment in a perfect location, perfect choice ! will come again.
The local of the trash can in the yard should be improve.
Sofia

Швейцария
Charming and nice appartement. We will come back and recommend it to friends
Dan

Швейцария
The apartment was very clean, spacious, completely equipped with everything we needed (washing machine, equipped kitchen and bathroom). It's central location in Kikar Rabin is ideal, since we could explore the entire city and it's beaches on foot.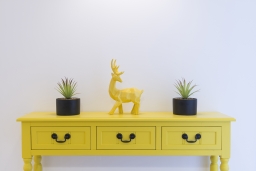 Ziv's response:
Thank you for your input. Happy to hear that you enjoyed your stay at the apartment and hope to have you come visit TLV again.

Dr.

Израиль
Very well located, renovated - high standard. Filled with anything you may need away from home. Excellent kitchen - one can even bake a cake. Very clean bed clothes and towels. Excellent instructions to find the location of the house and apartment. Relatively quiet at night for a busy Tel Aviv street. Everything we asked for was there. We'll definitely want to come back whenever we need a place to sleep in Tel Aviv.
Ancient elevator - hardly managed to stuff my valise into it, and unable to put our baby's pram in, so we had to carry it up and down endless stairs.
David

Канада
bright clean and quiet.
apartment was free for 2 nights prior to our moving in date... tellavista's offer of 100$ a night (considering the apartment was going to be empty anyways!!) was a bit embarrassing.
Keren

Соединенные Штаты
Great location; just as pictured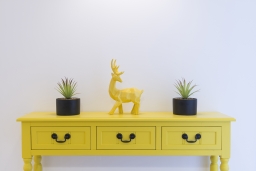 Ziv's response:
Thank you Karen for your kind review.
Linda

Соединенные Штаты
Beautiful very large apartment with all the amenities for a short or long term stay. Loved the modern kitchen and open floor plan. The apartment has amazing high ceilings and lots of natural sunlight. The apartment was clean and welcoming. Great location!
Aside from major renovation construction just beneath the apartment that was loud and annoying the only thing missing from this apartment was a clothes dryer. We managed without it but would have appreciated the added convenience.
Pam

Соединенные Штаты
The apt is in a wonderful location and quieter than it might seem initially, given it's close proximity to a bar which can be noisy at times from the street. There are grocery stores nearby, plenty of shops and the beach is just about a 10 minute walk. The shuk is also about a 10 minute walk and the buses come right by. The apt itself is open with natural light and is very airy. An elevator makes it easy to bring luggage up and down, though the walk up and down is not bad either. The communication with the host was great all the way up to and including our departure. We hope to stay there again.
On our last day we were sweeping up and saw a live cockroach under the island in the kitchen. That's the only bug we saw the entire time. Otherwise, there really wasn't anything bad about the place!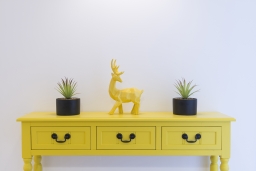 Ziv's response:
Hi Pam, glad you enjoyed the stay and hope to have you come again.
I'll make sure to take care of the cockroach long before.
Daniel

Италия
The contrast between the very animated area and the silence inside the
flat is very amazing. The moment the door is opened it was an instant
love. The flat is very bright and spacious as faced to a garden. It
was very comfortable and relaxing after a busy day. The pictures on
website are matching the place. All facilities are at walking
distances, the beach is 15 min walk along the pleasant tree-lined Ben
Gurion boulevard.
The host were very kind and helpful. It was an excellent choice that
we warmly recommend.
Saule

Россия
This appartment surprised us even though we have not been staying in hotels for years: traveling is so much more fun if you live in a home with a kitchen and a living room where you can sit in the evening with your family or spend nice lazy mornings.

This apartment is unique: while being located right in the center of day or night life of Tel-Aviv, providing walking access to the beach, to the railroad station, art museum or beautiful boulevards for strolling and gazing, it is a true gem inside. Freshly renovated with clean and functional kitchen and bathrooms, it is beautefully decorated with elegant furniture and pieces of art. It provides a lot of common and private space, having multiple gathering spots and various lighting possibilities. Our Tel-Aviv friends shared our amazement with the tasteful and functional interior of the place.
The baby in our family loved the big space, high chair and especially enjoyed the carpet corner sirrounded by big windows. This place has tonns of light, which can be blocked by the variety of shades.
A true gem, definitely recomend.

It is a bit tricky to locate for the first time, so follow the instructions of the host carefully.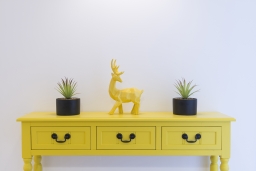 Ziv's response:
Saule, Thank you for your kind words, you are always welcome back.
Jefim

Латвия
Ramona

Канада
The apartment had everything we needed. It's is located right in the heart of things. Shops, buses, cafes, the green bike station and groceries are all right next door but the apartment is tucked away in a quiet garden on a high floor with plenty of light. We loved it.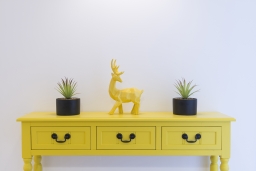 Ziv's response:
We loved having you Ramona, You are very welcome when ever you are in the "Neighborhood".
Maya

Дания
Really wonderful apartment, located very in a very central, yet in an extremely quiet neighbourhood.

The apartment is well equipped with all the amenities you can think of to make it the most comfortable stay. Everything looks all new and refurbished, the bathroom and kitchen are so hospitable and spacious, and the beds are really comfortable.

Finally, the location is one of the most attractive in central Tel Aviv. Located close to bars, restaurants, shops and the beach, this stay offers easy access to whatever leisure one could wish for, yet providing a unique quietness where you can get a good night's sleep, free from the sound of Tel Aviv's pulsating and vibrant night life.

Definitely recommendable - we'd certainly stay there again!
None.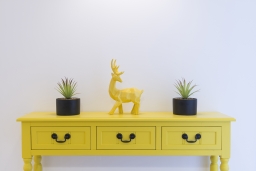 Ziv's response:
Hi Maya,

Thank you for your good words, we'll be happy to have you stay at our place again.
Miriam

Соединенные Штаты
We enjoyed very very much this place. We will come back to it anytime. Well equipped, rooms are so comfortable, heating worked great in cold January days. A bright full of light spaces a pleasure being in this place. Being in winter time it would have been nice to have a dryer as well having the washing machine was a saving! Thank you for renting us this apartment.
It would be nicer if the owner will provide more channels to watch on the television.this was very limited. Also it would be more pleasant to improve the walkway from the street onto the enter acne of the number 6 Rabin place.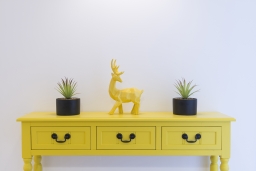 Ziv's response:
Hi Miriam,
Glad to hear you enjoin your stay, you are always welcome back. Thank you for your input regarding the apartment, we will give it a thought, I think the TV shouldn't bee a issue next time you visit ( :
Hope to have you with us again.

P.S- Thank you with the help regarding the check out!
Ora
Not Specified
Located right in the center faced to a garden, quiet, clean, comfortable, Spacious and well Equipped. The team who runs it are very nice and helpful , just great !!!

Très central, superbe appartement très calme et confortable. Recommandé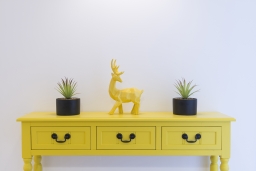 Ziv's response:
Thank you Ora,

We will be happy to see you again ( :
Michelle

Мексика
The location of the apartment couldn't be any better!! It is in the center of Tel Aviv life! Walking distance to any place and near to any kind of activities.
A great and comfortable place! Clean and incredibly quiet to be in the middle of the loud night life a few steps downstairs.
Included the perfect tools to make a home from it even for a short stay and the owner was easy to reach if any kind of problem happened
The only thing that missed us during the stay was an extra set of bed linens (to use them while the others were drying from laundry).

And just a constructive recommendation: there are a lot of things that we thought have been left by past guests that might be thrown away.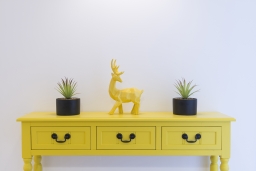 Ziv's response:
Thank you for the feedback Michelle.

Hope you enjoyed your stay and good luck with your studies.

I will see that we throw away all that shouldn't be in the apartment.
Hope to have you come to the city again,
Ami


Eric

Швейцария
The flat is big, calm and amazing! It\'s surrounded by large windows and We were like in the trees. The decoration is a good mix between modern and vintage. We stayed with our baby and we were very comfortable. There is 2 rooms. One hudge and one normal.
It\'s very central too. All around the building you find every thing you need.
No bad stuff! The best place in tel aviv!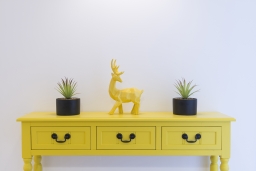 Ziv's response:
Hi Eric,
Thank you for the feed back, hope to have you stay with us again.
Alexander

Украина
Very nice appartement, located in the city center near the sea coast and close to the clinic Sourasky. Appartement is very good equipped, and I want to mark real helpfullness of the owner.I\'d like to recommend this appartement to travelers.
I don\'t like flying cockroaches who are everywhere in Tel-Aviv, sometimes even in apartements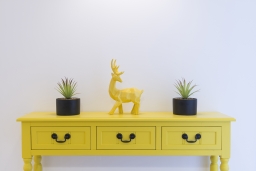 Ziv's response:
Dear Alexander,
Thank you very mush for the warm words

Hope to see you again soon!
GERSHOM

Нидерланды
Simply great
Nothing was wrong
Dan

Швейцария
Clean, comfortable and isolated from the street noise while on the centrally located Rabin square. Perfect spot to explore the city with quick access to the beach! We had a great stay in Tel Aviv!
NICOLAS
Not Specified
Normaly this kind of adresse we should keep secret, as we\'ve been asked so kindly
to leave feedback, we do; the apartment is just great ! Just what we can dream from an holiday apartment, wonderful journey, Thanks.


Anna

Швейцария
Elena

Россия
Ruth

Мексика
It Washington really perfect just nerds a dryer
But can I get an in oiré¿.
Thank you
Ora

Швейцария
We had an excellent experience in this place! We were warmly welcome and well advised at our arrival.
The apartment looks very much like on the pictures.
Given the location of the house, we were surprised by the calm. The apartment is very practical and clean, the beds are comfortable and the shower is great.
We didn't need a car as buses to everywhere stop just down the house.
We had a great time, we will for sure come back.

Igor

Россия
Chandra

Соединенные Штаты
The apt is spacious and modern and very comfortable for 3-4 people to stay. It is also well-equipped with all the necessities for visitors, including kitchen items and utensils, bathroom items, and even electrical adapters provided by the host. It\'s truly a home away from home!
Also, it is in an ideal location in the center of Tel Aviv. Even with being in the center, it is still quiet as the apt faces the inner courtyard area between the buildings and not the noisy main street.
Nothing bad to say.
Laurence

Франция
Комментарии закрылм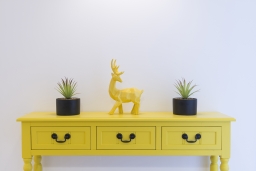 Ziv's response:
Thank you for your good review.
Общая
кондиционер
Детская кровать
Балкон
Children Friendly
Сушильная машина
Лифт
Fireplace
Сад
Фен для волос
Отопление
Утюг
Простыни
Open View
Parking (Private)
Pets Allowed
Вид на море
Smoking Allowed
Стиральная машина
Кухня
Кофеварка
Посудомоечная машина
Electric Kettle
Кошерная кухня
Микроволновая печь
Духовка
Холодильник
Печь
Тостер
развлечения
Кабельное/спутниковое телевидение
Плеер DVD
Интернет
Телефон
Телевизор
Беспроволочный интернет
Условия оплаты при регистрации
This host requires full payment in advance, that will be collected by Tellavista using credit card
The host's cancellation policy still applies.
Время въезда и выезда
Въезд после 15:00
Выезд до 12:00
Политика отмены заказа: Стандарт
All cancellations are subject to handling fee equal to 10% of booking total.
In addition:
For cancellations 30 days or less before arrival, add 30% of booking total to the above.
For cancellations 7 days or less before arrival, add 50% of booking total to the above.
Read more about our cancellation policies