Hilton Beach 2 BD Amazing Apartment
, Tel Aviv

Entire Apartment
•
3 Rooms
•
4 Guests
•
1.5 Bathrooms
•
1 floor
Located right in front of the Hilton Hotel, this apartment is perfect for your TLV vacation on the beach.
Ha-Yarkon st. is where all of the best hotels of TLV are located, a minutes walk away from the beach and tourist attractions. The apartment is across from the Atzmaut park as well that is has some very nice places to send an after noon and a perfect sea view.
Ben Yehuda is also near by with plenty of restaurants, bars, shops and public transportation to the whole city.

Despesas de Eletricidade incluídas, até ₪22.0 por dia
Depósito de Segurança: ₪900
Condições de Cancelamento: Standard
Comodidades
Overall Score:
9.2
Based on 42 reviews
Overall Experience:

9.0

Localização:

9.5

Limpeza:

9.0

Comfort:

8.0

Serviço Prestado pelo Proprietário:

9.2

Value for Money:

9.5
Our reviews are genuine
Only guests who actually booked an apartment using our website can post their ratings
שרית

Israel
הדירה ממוקמת ממש מול מלון הילטון ממש נוח להגיע לים ושקט, דירה מאוד נעימה, מאוד נקיה, אנחנו משפחה עם 2 ילדים והיה מצוין.

ממש מומלץ!!!
השפופרת של המקלחת היתה טיפה שבורה,חוץ מזה הכל היה ממש מעולה ונוח ונקיא
Sarah

Reino Unido
As described in the advert. Bright, spacious. Furniture comfortable and clean. Very accommodating, enough cutlery and crockery. Great location for Tel Aviv. Wifi was excellent. Hot water excellent, with good instructions on use. Decor was simple and modern and pleasant. Plenty of blankets to keep warm as we were out of season. Umbrella a nice touch - especially as we needed it in March!! Good number of hanger in the wardrobe for 3 people. 2nd toilet very useful for multiple occupants. Ziv very responsive to email/online chat - great communication
Chipped mugs - only 3 with handles!! leaking shower door so that even when closed water leaked out on to the floor. No instructions on how to use washing machine - its different to other parts of the world. No instructions for satellite/cable TV - could only find Russian channels in lounge. Whilst the location is great, the penalty for being on Hayarkon Street at this end is the noise of the cars, all night. Its a busy section of road in Tel Aviv. Insulation from the windows could be improved and would reduce the noise drastically. No corkscrew to open wine bottles!! Towels were small.
Helen

Estados Unidos
Amazing apartment with a great location. Across the street from the Hilton. Within walking distance to the beach, restaurants and stores. The floorplan was open and well lit. The owner was super friendly and helpful. One of the best places we ever stayed in Tel Aviv. It was worth every shekel. We highly recommend it to our friends and family!
The apartment is located up one flight of stairs and there is no elevator. It was not a problem for me and my friends, but might not be suitable for elderly or disabled people.
Lisandro

Brasil
Location is great. Just right across hilton beach. Apartment is huge and nicely decorated. Bed were comfortable. Keyless door is great. All facilities were working properly. Easy to find taxi, walk around and close to many good restaurantes . Owner kept contact at all times. We had a quiet and comfortable stay. Would definetley recomend it. My fav spot was the extra bed in living room ... with open windows it was so relaxing to saty there... internet worked very well.
It seems safe but windowns from living room would not lock.
michal

Itália
Very present....,good energy......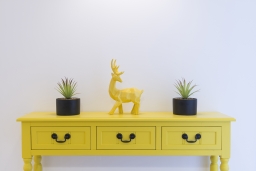 Ziv's response:
Thank you for your input Michal
Jennifer

Reino Unido
This was our second stay at this apartment and we returned because we enjoyed the location near the beach and good places to eat in the area (especially Benedicts). The apartment is spacious and comfortable and reasonably quiet even though it overlooks a busy road.
Since our previous visit, the door of the bathroom has been broken and it no longer locks or closes fully. The light on the landing does not reach all the way down to the bottom of the stairs which makes the last few steps potentially hazardous. It is a pity that there are no facilities for storing luggage after checking out.
Richard

Estados Unidos
nice apt, spacious living room, great location. staff very helpful. would definitely rent here again.
only negatives were slight mustiness under sink and dirty windows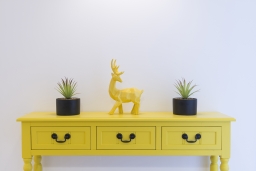 Ziv's response:
It was a pleasure having you stay with us, and we'd be happy to have you again soon. Have a safe trip home.
Svetlana

Rússia
Close to the Hilton beach, supermarket and restaurants are near, cosy, tv with HDMA :)
Noisy, need to wait for hot water, stairs ! (for those, who travel with a stroller)
Natalia

Ucrânia
Спасибо большое Аппартаменты были очень чистые ,что большая редкость для Израиля ,хорошо работал интернет все в Аппартаментах есть для удобного проживания удобное место расположения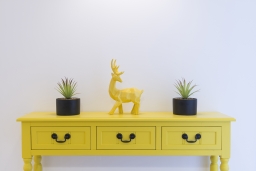 Ziv's response:
Thank you for your input Natalia. Glad you enjoyed your stay and we would be happy to have you stay in our apartment again.
Jukka

Finlândia
Agata

Polônia
Very spacious and cozy place. Close to all atractions, perfect for 2 couples.
Maya

Canadá
Perfect location , Great renovated apartment , very clean and bright . Parking is a big issue . Forget the car and it is abetter combination .... and really all is walking distance in TLV . warmly recommended !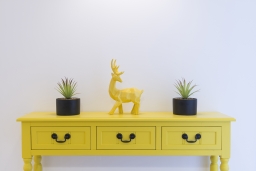 Ziv's response:
Thank you for your kind input, I'm glad to hear you enjoyed your stay. No car is a better vacation in the city, no doubt.
Jürgen

Alemanha
Very nice apartment, everything there that is needed
no bad stuff
Elena

Rússia
only liked the location of the apartment.
The apartment was the acrid smell of smoke, although the description of the apartment is non-Smoking. One bed was very creaky, it was impossible to sleep. The second bedroom had a very unpleasant smell all the day, I think due to poor cleaning.Very dirty Windows, had to close their curtains, not to see the dirt. But we were charged $ 70 for cleaning. Many of the plates chipped and cracked, not enough pans. The apartment is large, good location, but it is time for the owner there order brides.
gianluca

Itália
Comfy and accommodating, great facilities and good location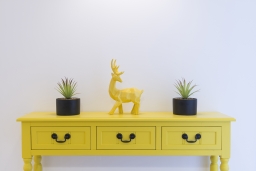 Ziv's response:
Thank you for your kind input. Glad you enjoyed your stay.
Jenny

Reino Unido
Spacious and comfortable, very clean, good facilities and well located for the beach and nearby restaurants and shops. All the information we needed to know on arrival was provided in advance.
Sergei

Rússia
Romain

Alemanha
Very nice apartment (perfect for 4 people),
Very well located & close to the gay beach
Water system is disgusting at this price range!(turn on 1-2 hours before showering to actually get warm water)
Kitchen equipment is very minimalist
Small pan ...
Jeremy Bollinger
Not Specified
It was hot and humid in Tel Aviv when we visited, but the apartment has great air conditioning in every room. The location cannot be beat. We walked on the beach and went swimming in the sea in the mornings. In the evening, we walked to dinner at the new port, on Dizengoff. Internet worked well. Highly recommend.
dominique

Estados Unidos
i have to give a vote of 10 to Ziv and his team because everything was perfect . location , apartment is big and very comfortable , great price
couple small things i would recommend : leave few extra towel small size , some laundry detergent and a tourist map
Jakub

Polônia
Two separated toilets are very comfortable. Good location, perfect place for few days in TLV. Code lock for door makes life easy when everybody wants to come home separately.
The only thing I would improve is the freshness of towels. Towels should be boiled! They became stinky after one day. Simple issue, but will give much better experience to your guests.
Meir

México
Great apartment. great location. It was the 3 time I take this apartment
ELIA

Itália
Very nice big and good location
Nobody clean the apartment for all our staying
HELENE

França
very good location, clean, easy to found. wonderfuls beds. It was excellent to talk with staff of tellavista because always available.
Toda rab for all. I ll come back!!!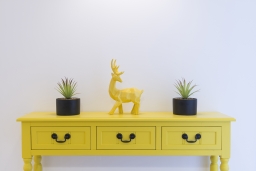 Ziv's response:
Thank you Helene, it was a pleasure to host you! Hope to see you again at our apartments!
Meir

México
excelente departamento, super ubicado, cerca de la playa y con todos los servicios
Steven

Reino Unido
Great apartment, location is amazing.
Has everything you need, and very flexible management.
Highly recommend and would definitely stay again
Only negative is it would be great to have a dishwasher but not critical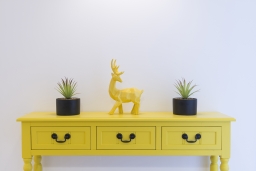 Ziv's response:
Thank you Steven, glad to hear you enjoyed your stay.
I hope you have you visit Tel-Aviv again.


LOPATIN

Rússia
vanesa

Argentina
2 dormitorios lindos con cocina amplia y luminosa con vista a la calle.
el dpto esta bien ubicado y es luminoso.NO TIENE ASCENSOR, lo que fue muy complicado con las valijas.si necesitas algo en horario fuera de oficina no atienden el telefono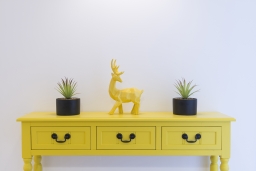 Ziv's response:
Vanesa, I'm happy you liked the apartment and it's location. I'm sorry regarding our availability, as you didn't notice the apartment didn't have an elevator, you didn't notice the out of hours phone number that you should have used. The number was in the check in instructions you got and on the leaflet in the apartment.
Teresa

Estados Unidos
Gorgeous, clean, great location.
Could use a small clothes steamer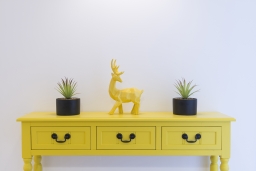 Ziv's response:
Glad you enjoyed your stay at my place.
Arie

Áustria
Everything was very good, clean - the kitchen was full equiped.
No bad stuff
Davina

Estados Unidos
The location can't be beat! Close to everything including tons of restaurants, convenience stores, and coffee places. Love the cozy house and cute modern furnishings. Would definitely stay there again.
BORIS

Rússia
Нужны русскоязычные программы!
Ron

Canadá
Comfortable, has everything you need and more
On a busy street with a lot of traffic noise, bring ear plugs
Dmitrii

Rússia
Come to Tel Aviv is not the first time. This appartment is great. It has everything you need and more. It is very clear.The location is very convenient, a taxi stand across the street, 2 minutes from the sea, a market and a cafe 5 minutes walk. Thank so mach!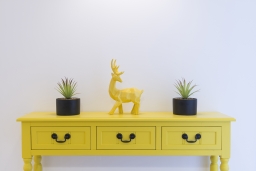 Ziv's response:
Glad to hear you enjoyed your stay, and hope you choose to come again!!
Michael

Alemanha
A very nice apt. with everything you need for a relaxed stay in Tel Aviv. The closeness to the beaches and restaurants and cafés makes the location even more attractive. We couldn't open the door when we arrived as we didn't understand the code system. Within seconds Dimitri was there to assist us. Nothing to complain at all.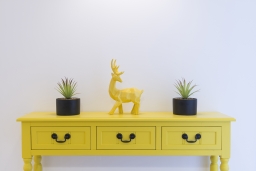 Ziv's response:
Hi Michael, Glad to hear you enjoyed your stay. Thank you for your good words.
Петя

Bulgária
Nice place, very close to the beach and Disengoff street. The flat is very cozy and comfortable. Nearest parking for free is on Rokach Str. 15. On walk distance is Old Jaffo and Karmel market. Very nice neighborhood - all hotels and embassies are around. Clean and safe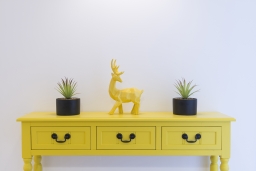 Ziv's response:
Thank you for leaving your review.
Hope you choose to come visit in TLV again soon.
Nishchal

Índia
Good apartment over all had a good stay
No daily cleaning was offered
Giuseppe

Itália
Amazing
Light on The stairs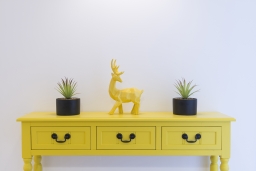 Ziv's response:
Dear Giuseppe,

Thank you very much for you feedback and I\'m looking forward to host you again!
Andrius

Lituânia
Sergey

Rússia
Alex

Reino Unido
Ira

Estados Unidos
had everything a couple could need...location was very good...AC was good once we were shown how to work it correctly...in general great apartment...Dmitry was very helpful once we connected with him...I would recommend this apartment to others...
our flight was about an hour late & we met someone other than Dmitry initially...AC, TV & washer were issues until DMITRY came down & explained everything to us...parking in Tel Aviv is generally an issue...
Geral
Ar Condicionado
Cama de Bebé
Varanda
Children Friendly
Secadora de Roupa
Elevador
Fireplace
Jardim
Secador de Cabelo
Aquecimento
Ferro de Engomar
Lençóis e toalhas
Open View
Parking (Private)
Pets Allowed
Vista para Mar/Rio
Smoking Allowed
Máquina de Lavar Roupa
Cozinha
Máquina de Café
Máquina de Lavar Loiça
Electric Kettle
Cozinha Kosher
Microondas
Forno
Frigorífico
Fogão
Torradeira
Entretenimento
TV por cabo/satélite
Leitor DVD
Internet
Telefone
TV
Internet Sem Fios
Payment methods on check-in
This host requires full payment in advance, that will be collected by Tellavista using credit card
The host's cancellation policy still applies.
Check-in and Check-out times
Check-in after 15:00
Check-out before 12:00
Condições de Cancelamento: Standard
All cancellations are subject to handling fee equal to 10% of booking total.
In addition:
For cancellations 30 days or less before arrival, add 30% of booking total to the above.
For cancellations 7 days or less before arrival, add 50% of booking total to the above.
Read more about our cancellation policies