Beautiful peaceful central
, Tel Aviv-Yafo

Entire Apartment
•
2 Rooms
•
2 Guests
•
1 Bathroom
•
1 floor
Beautiful apartment in the center of Tel-Aviv, only a few minutes walk from Habima and Rothschild Boulevard.
Very quiet tow room apartment, very nicely put together, full of character and with a special kind of feel to it.
The apartment has all you will need for a to feel at home away from home.
perfect for a single person, or couples. Will fit even a baby.
Not really suitable for kids though.

The Kiryat Sefer park is also only a short walk away, and restaurants and pubs of the Arbaa street are also only a few minutes away.


Despesas de Eletricidade incluídas, até ₪18.0 por dia
Depósito de Segurança: ₪1,800
Condições de Cancelamento: Standard
Comodidades
Overall Score:
9.1
Based on 30 reviews
Overall Experience:

8.8

Localização:

9.4

Limpeza:

8.9

Comfort:

8.1

Serviço Prestado pelo Proprietário:

9.2

Value for Money:

7.8
Our reviews are genuine
Only guests who actually booked an apartment using our website can post their ratings
Michal
Not Specified
Rafael

Noruega
Michal
Not Specified
רונה

Dinamarca
All very good. Recommended in anyway.
Michal
Not Specified
Huang

China
Service is very good, has fast respond and action to our request: add kitchen knife and balcony clothes-drying hangger.
The bath room water go-out pipe a little blocked.
Nandi

Uganda
Generally well equipped and convinient.
No cleaning services for the kknd of charges.
Genoveva

Alemanha
Eli

Estados Unidos
I enjoyed the place very much being so close to the beach and the heart of Tel Aviv.
For someone who comes to spend a weekend or few days it is perfect.
These are not bad things but the facts. I came to Israel for almost a month. I moved to this apartment from another one close by which I did not have to pay for. If I had to stay here for a month it does not have items that I will need for a long stay such as washing machine and dryer, even a place to hang wet items to dry, bigger fridge etc. I say it because I come every year for at least 4 weeks.
Again, the place is really great and I loved it.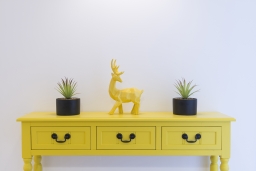 Ziv's response:
Thank you for your input Eli, glad to hear you enjoyed your stay and hope to have you visit the city again soon.

Paul

França
Hilla

Israel
Isolde

Alemanha
Dariia

Ucrânia
Martin

França
Easy to talk to and very prevenant
Stuff were broken or missing
David

Estados Unidos
great location. kids playground right there. great access to beach, night life, etc. very central to everything. lots of space. adequate. quiet for good sleeping experience. felt very safe.
little dirty floors, cockroaches.
Susanne

Alemanha
Great location near Habima Theatre. Quiet side sreet. Spacious flat for two guests. Helpful host - brought extra set of keys and hair dryer promptly on request. We would stay here again.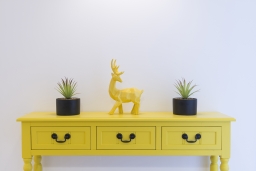 Ziv's response:
Thank you for your input Susanne, glad you enjoyed your stay, we enjoyed having you and hope to have you stay with us again.

Michal
Not Specified
Homish, peaceful and quite.
The location is superb as everything is easy walking distance.
Good books to read and a wonderful shower!
I will come again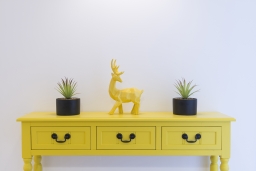 Ziv's response:
We will be glad to have you stay with us again Michal ( ;
Kong
Hong Kong (China)
Shachar

Tailândia
Very good place in a great location.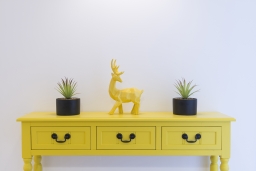 Ziv's response:
Thank you shachar, glad you enjoyed your stay and hope to have you visit the city again soon.
Benzion

Estados Unidos
Cozy, clean, warm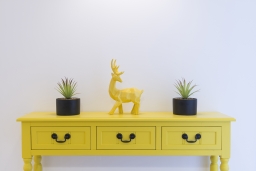 Ziv's response:
Thank you Benzion for your input, I'm glad you enjoyed your stay at the apartment.

Jonathan

Reino Unido
Apartment is in a great location and very accessible. It has everything I needed for my stay and I would be happy to recommend it.
Batelle

Estados Unidos
Beautiful apartment with a lot of character. The huge window brightens the entire place. Feels like home away from home. Ami was great!
A bit dusty.
Nadezhda

Reino Unido
Nice, clean and cosy place. Perfect choice if you love the mornings on the beach.
Small bed.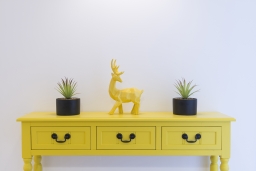 Ziv's response:
Nadezhda, thanks for your review! I will look into it
Paul

França
Très bon emplacement près de la plage et à côté d'un parc pour les enfants. L'appartement n'est pas très grand mais suffisant pour un couple . Il est situé en rez de chaussée donc la luminosité est moyenne, car il n'y a pas de balcon ou de terrasse . IL est bien agencé avec tous les ustensiles pour déjeuner sur place. Autre point fort , une très bonne climatisation et un wifi parfait . Rien à redire .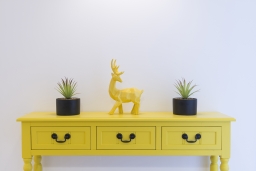 Ziv's response:
Glad to hear you liked and enjoyed, hope to have you visit again soon.
Emily

Reino Unido
סיגלית

Canadá
Had everything we needed
There were some construction at the site therefore some noise at times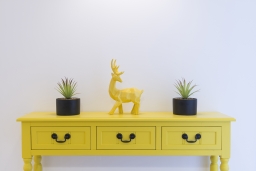 Ziv's response:
Hi sigalit, thank you for your input.
Hope you enjoyed your stay, and that you come over again.
Eduard

Holanda
location
Although everone was very nice there are some significant minors to the place.
!
Ben

Estados Unidos
Veronika

Rússia
Eric

França
Résidentiel aréna close to a small mark and the beach. Perfect for beach volleyball players. Modern and confortable appartmet.
Geral
Ar Condicionado
Cama de Bebé
Varanda
Children Friendly
Secadora de Roupa
Elevador
Fireplace
Jardim
Secador de Cabelo
Aquecimento
Ferro de Engomar
Lençóis e toalhas
Open View
Parking (Private)
Pets Allowed
Vista para Mar/Rio
Smoking Allowed
Máquina de Lavar Roupa
Cozinha
Máquina de Café
Máquina de Lavar Loiça
Electric Kettle
Cozinha Kosher
Microondas
Forno
Frigorífico
Fogão
Torradeira
Entretenimento
TV por cabo/satélite
Leitor DVD
Internet
Telefone
TV
Internet Sem Fios
Payment methods on check-in
This host requires full payment in advance, that will be collected by Tellavista using credit card
The host's cancellation policy still applies.
Check-in and Check-out times
Check-in after 15:00
Check-out before 12:00
Condições de Cancelamento: Standard
All cancellations are subject to handling fee equal to 10% of booking total.
In addition:
For cancellations 30 days or less before arrival, add 30% of booking total to the above.
For cancellations 7 days or less before arrival, add 50% of booking total to the above.
Read more about our cancellation policies