Florentin duplex Herzl Rotschild
, Тель-Авив

Апартаменты полностью
•
4 Rooms
•
6 Guests
•
2 Bathrooms
•
6 floor with Elevator
A Modern 3 Bedroom duplex apartment located in Florentine Hip area, close to cafes, bars, restaurants and Levinsky Market,5 min from Rothschild and Neve Zedek and 12min walk from the beach.
This cozy apartment has 2 bathrooms, 3 bedrooms: 2 double bed and 1 double sofa bed. With Cable TV and Wireless connection.
The kitchen is fully equipped with everything for your cooking and eating pleasure.
LOWER FLOOR: Living room, bedroom, kitchen and full bathroom available and a huge balcony.
UPPER FLOOR: 2 Bedrooms and a full bathroom. The apartment is located in a brand new building with an elevator.
Apartment Size: 100 кв. метров.
Electricity is included, up to ₪29.0 per day
Гарантийный взнос: ₪1,800
Политика отмены заказа: Стандарт
Удобства
Overall Score:
9.3
Based on 36 reviews
Overall Experience:

10.0

Местоположение:

9.1

Чистота:

9.3

Comfort:

10.0

Услуги владельца квартиры:

9.4

Value for Money:

10.0
Our reviews are genuine
Only guests who actually booked an apartment using our website can post their ratings
Россия
מריה

Израиль
Dvorah

Соединенные Штаты
Amazing service, was spotlessly clean. I will definitely be renting from him again
Lior

Израиль
Great views, in the center, lots of room, pretty modern.
WANG

Китай
Andrei

Румыния
Great view from the apartment, beautiful place, great host. I enjoyed the whole experience in Tel-Aviv.
The fact that I received a parking ticket in front of the building and the indicators are all in hebrew. The local Police are surveiling the streets just for tickets, not for informing, despite the rental cars which have stickers from the rental companies.
Valentin

Германия
The apartment is located in the centre of Tel Aviv.
From the balcony you have a beautiful view to the skyline of Tel Aviv. Shops, bars and restaurants are directly surrounded to the apartment. The sea is also not far away with a short walk about 10-12min. The apartment is totally clean and have beside the big balcony where we spent most of the time 3 separate good rooms where you could relax from your discovery trips. The kitchen has everything to cook whatever you like to.
The host is very friendly and support you in any case immediatley. We had there a great time and are very thankful for sharing this apartment.

Best regards

Valentin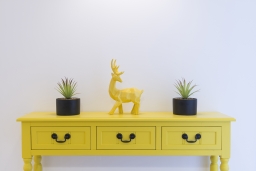 Ziv's response:
Thank you Valentin for your input, I'm glad you enjoyed.
maurizio

Италия
See from the windows
Location
Irina

Россия
Very convinient bed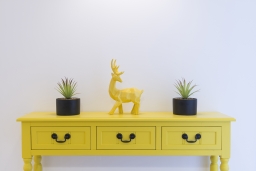 Ziv's response:
Glad to hear you enjoyed, hope to have you visit again soon.
Paul

Франция
Clean and spacious appartment. Good host, very helpfull. Warmwater didn't work and there was leakage from the roof and both were instantly repaired.
Neighbourhood Florentin not very clean.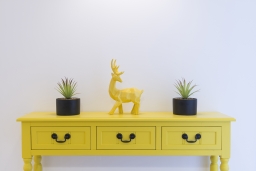 Ziv's response:
Hi Paul, I'm sorry you needed to be there when we had these problems, but as I told you, rain in Israel is a surprise every year. I'm glad you where happy with the service. I hope you enjoyed your stay all the same and come visit again soon.
Joseph

Франция
The location is perfect, in a street full of animation and life. The apartment is easily accessible by public transport and there are restaurants, bars and shops (open 7/7) all around. There is even a public pay parking (but expensive) right next door : Hashuk street.
The apartment is large (3 bedrooms), modern, clean, well equipped with a large terrace and amazing views of Tel Aviv.
We had a great experience in this beautiful apartment! We highly recommend it.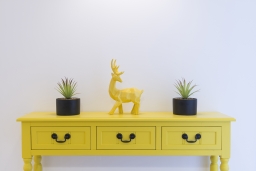 Ziv's response:
Thank you Joseph for your kind input.
I very happy to hear you had a good experience in the city and apartment during your stay. Hope to have you visit again soon.
Marek

Польша
Комментарии закрылм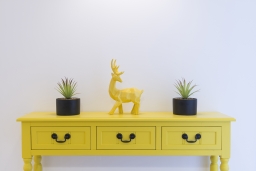 Ziv's response:
Thank you for your input.
Ilja

Эстония
comfortable apartment, good view, pretty quiet.
no dishwasher and no microwave
Sharon

Канада
Clean very nice lots of windows not far from beach and old town, Carmel market would stay again
Not much hot water diownstairs , upstairs fine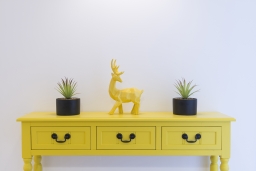 Ziv's response:
Thank you for your kind words, I will see about the hot water issue.
Ariane

Франция
Great modern apartment. Very convenient, bright and fantastic view and terrace (for the evening). The area is very dynamic with lots of restaurants and bars. 20 minute walk to beach
Some shade on terrace would have been a plus.
Patrick
Not Specified
Just an amazing appartememt with an amazing view in an amazing area❤️❤️❤️❤️❤️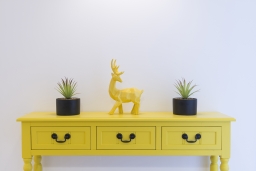 Ziv's response:
thank you for your input.
Leana

Соединенные Штаты
Beautiful apartment, very spacious, clean
not enough lighting in the living room at night
Matthias

Дания
caroline

Великобритания
Really great space to spend a night chilling on the Balcony after a long day sightseeing. Comfy beds and great showers all in all great flat.


I would have preferred to discuss payment before it was taken as I was lead to believe by booking .com. I was charged excessive bank charges with I was not happy about on top of the price quoted.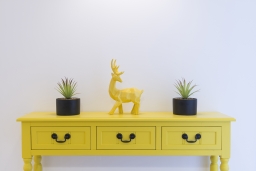 Ziv's response:
I'm glad you liked the apartment Caroline, and that you enjoyed your stay.
This is an issue to take up with the website, although all fees where mentioned to begin with.
Next time be sure to book directly on Tellavista!
Hope to have you visit the city again soon.

Zoran

Хорватия
Confortable and clean apartment with good location.
Just missing dish washer definitely
Jocelyn

Канада
This is a great apartment. We had our coffee every morning with the a espresso machine here in the kitchen. We enjoyed eating out or visiting on the outdoor deck. My husband was very happy and surprised to find we had the channel FOX...so we watched our hockey highlights from Canada which was a nice way to stay in touch with things from home. The easy access of codes to the building and apartment were simple. It was really great for the 4 of us.
You might have to find a laundry facility if you stay longer than we did as there is not a washing machine in the apartment.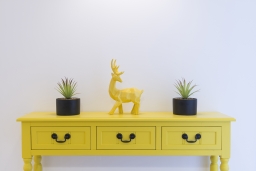 Ziv's response:
Thank you for your input.
Andreas

Кипр
riccardo

Италия
Marek

Германия
Patrick
Not Specified
Magic appartement with magici location when you want to be a part of israely Life style... Everything is here to enjoy: trendy café, cosy restaurant, design shopping of fourniture food And So more..... All of this next to Yaffo, Neve Tsedek, Rothschild... And the Beach
My staying was too short....
Daniella

Великобритания
The apartment was absolutely stunning and ticked all the boxes for us. Would highly recommend it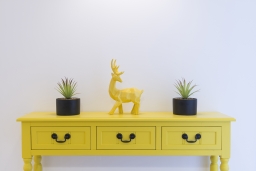 Ziv's response:
Hi Damiella,

Thank you for your input.

Glad to hear you enjoyed your stay, thank you for your understanding and help, and one last time, Mazal Tov.
inbal

Израиль
Amazing view! The apartment was very clean and spacious , beautiful balcony, the kitchen was well equipped . Great location.It looks much better than in the photos! This is the best place in tlv!!!
Cant think of any
MICHAEL

ЮАР
Apartment was as per pictures in line view from balcony
Spectacular.Position great close to coffee shop and local
All night grocer as well as chemist.we found that even though you close to nightspots area around the apartment to be quiet.As far as amenities cutlery and crockery goes ,very good.Well appointed apartment highly recommended would stay again.
No real bad stuff the pull out bed could do wth an upgrade not so comfortable. Lacking microwave and toaster.Shower head needs replacement in downstairs bathroom as well as
Shower shelf.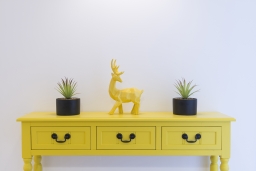 Ziv's response:
Hi Michael, thanks for your review.
I will take into my attention the things you mentioned and fix whatever is necessary.
Hope to see you again in the future!
Patrick
Not Specified
Just amazing.... Like in a dream.... Thank you So much
Eric Akiba

Франция
D

Соединенные Штаты
Fabulous space, incredible views and a deck to die for!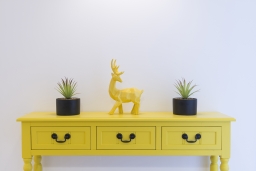 Ziv's response:
Thank you for the review, glad to hear you enjoyed your time in the apartment.

Elissa

Соединенные Штаты
We are frequent vacation renters in Israel and this was among our best experiences. The apartment was exactly as pictured, but the impact of the windows/balcony in person has to be experienced to be appreciated. The scope of the view is amazing. The location is Florentin. If that's where you want to be, this is the place. In terms of rental experience highlights: Plenty of towels, clean dishes and silverware, toilet paper stocked, There is no problem with hot water in the showers. You just have to know that many places in Israel have a switch you must turn on in advance to activate the hot water heater. The showers were hot with good pressure. Highly recommended.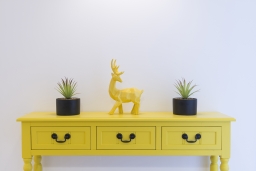 Ziv's response:
Elissa, Thank you for your feed back. I am very happy to hear you enjoyed the apartment and your stay.
Brooke

Соединенные Штаты
This duplex is amazing. The balcony and views are gorgeous. It is modern and beautiful. We will definitely stay here again. Everyone was very helpful and the glass wall overlooking the city is gorgeous. It's a must stay in Tel Aviv.
There was not a lot of hot water for showers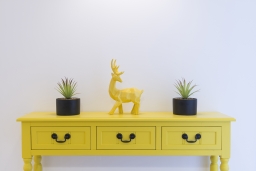 Ziv's response:
Hi Brooke, thank you for your review, I'm happy to hear you enjoyed your stay.

I will look into the hot water situation, thank you for the heads up.
Patrick
Not Specified
You enter inside a magic place with light all overdose thé Dupleix and amazing view from the living room.... At night this is spectacular!!!!!.... Everything is here to give you all the services you need and the area is so pittoresc : this is tel aviv!!!!.... You will have all the shops 24/7 for food, incredible bars and restaurants on florentine, levinski street, Rothschild (5mn),Neve Tsedek (3mn), Yafo (10mn),12mn walk to the beach,.... On a word you feel as an israelien guy in holidays
I want to come back soon and I don't know when yet.....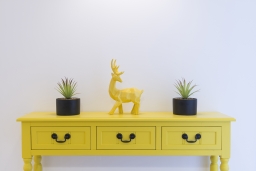 Ziv's response:
Thank you for your review, you are very welcome to stay with us any time you like ( :
OLEG

Украина
Проблема с горячей водой в ноябре, нет приспособлений под мыло, как и отсутствовало само мыло, проблема с балконной дверью - плохо закрывается, поэтому дует и несёт пыль
Christopher

Великобритания
Fantastic location and really spent a great time here. Definitely recommend it.
Общая
кондиционер
Детская кровать
Балкон
Children Friendly
Сушильная машина
Лифт
Fireplace
Сад
Фен для волос
Отопление
Утюг
Простыни
Open View
Parking (Private)
Pets Allowed
Вид на море
Smoking Allowed
Стиральная машина
Кухня
Кофеварка
Посудомоечная машина
Electric Kettle
Кошерная кухня
Микроволновая печь
Духовка
Холодильник
Печь
Тостер
развлечения
Кабельное/спутниковое телевидение
Плеер DVD
Интернет
Телефон
Телевизор
Беспроволочный интернет
Условия оплаты при регистрации
This host requires full payment in advance, that will be collected by Tellavista using credit card
The host's cancellation policy still applies.
Время въезда и выезда
Въезд после 15:00
Выезд до 10:00
Политика отмены заказа: Стандарт
All cancellations are subject to handling fee equal to 10% of booking total.
In addition:
For cancellations 30 days or less before arrival, add 30% of booking total to the above.
For cancellations 7 days or less before arrival, add 50% of booking total to the above.
Read more about our cancellation policies