Nordau appartement 2 pièces rénovés
, Tel Aviv-Jaffa

Entire Apartment
•
3 Rooms
•
5 Guests
•
2 Bathrooms
•
1 floor with Elevator
Appartement flambant Neuf

Bienvenue dans notre nouvel appartement sur le boulevard Nordau à une minute de la plage!

L'appartement a été récemment rénové, avec un plancher en bois et avec finition haut de gamme.

Ce joyau d'appartement de 2 chambres inclus un salon spacieux, avec un coin repas, une salle à manger et un bar.

La chambre principale dispose d'un lit king size et d'une douche privée, la seconde chambre dispose de 2 lits jumeaux.

Les deux chambres possèdent chacun son closet.

La cuisine est ultra moderne

Le salon est é quipé d'un écran LED de 40 pouces avec satellite et une connexion WiFi à grande vitesse

La salle à manger est très confortable et peut accueillir jusqu'à 8 personnes.

Avec machine à laver et sèche-linge.
Electricity is included, up to ₪13.0 per day
Dépôt de Garantie: ₪8,700
Politique d'annulation: Standard
Services
Overall Score:
9.4
Based on 49 reviews
Overall Experience:

10.0

Localisation:

9.6

Propreté:

9.4

Comfort:

10.0

Service des propriétaires:

9.3

Value for Money:

10.0
Our reviews are genuine
Only guests who actually booked an apartment using our website can post their ratings
Jill

Israël
Outstanding location, very well organised and equipped apartment. Easy to communicate with hosts, entry and exit efficient and helpful. Even though on Cnr of Dizengof above a cafe/wine bar, the apartment faces the back and we didn't experience street or late night noise.
Slight smell from one of the bathrooms, but may be a bit of damp. We opened the windows and switched off aircon in the bedrooms during the day, and airing things out improved things. Very minor and not a problem - just a note for future visitors.
Neville

Afrique du Sud
Awesome position, close to restaurants as well as night life. Quick walk to the beach.
Bed comfortable and appartment nice and modern, will definitely stay again
Only downlet was that I could only find one English channel on the cable tv.CNN. The accomodation is not cheap you should offer a tv package.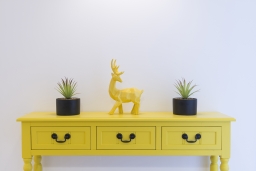 Ziv's response:
Glad you enjoyed your stay Neville, would be more than happy to hear from you again.
Will arrange more channels for the occasion ( :
tania

Argentine
Todo muy bien. Limpio, cómodo y renovado.
La única sugerencia es que podrían mejorar la cortina del living comedor, para tener más privacidad
Harish

Allemagne
Very nice and modern apartment. Great Location. Helpful owner. All good with the code. We would come again.
Dish washer would be helpful. Cups were not clean. Bugs in the bathroom and dining room (maybe normal in Israel. Someone used the one toilette before us and did not flushed.
GERMAN

Luxembourg
Great surprise! A lot of space, air conditioning, 2 bathrooms totally reformed! I recomend it 100%
Nothing really, small problems that were solved immediatelly for the owner. A big thank you!
Philippe

France
2 bathrooms !!
No coffee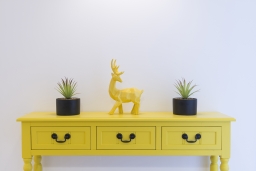 Ziv's response:
Hope you enjoyed your stay and come to Tel-Aviv again soon.



Nadine
Not Specified
Very nice apartment, very convenient, well based, completely renovated and very comfortable.
Many restaurants, stores and bars around.
5' walking distance from the beach and the harbor, 7' from park Hayarkon.
No balcony
Patrick

France
Salomon

France
Excellent!
Fully operational with 2 bedrooms and 2 bathrooms with shower and toilets.
Washing machine and dryer, nice open kitchen
Very well based near shops and restaurants and 5' walking distance from the beach as well as 7' walking distance from the great Park Hayarkon
At the corner of the street you can rent bikes for cheap.

Not the first time and not the last time I am renting this apartment.

Really nice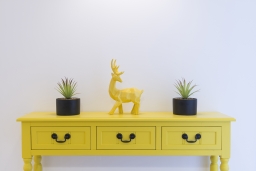 Ziv's response:
Thank you for your input regarding the apartment.
Cinzia

Pays-Bas
perfect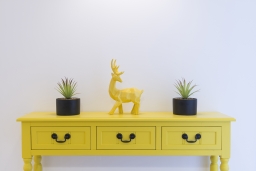 Ziv's response:
Great to hear ( :
Ikechukwu

Israël
Nadine
Not Specified
Nice place, very clean, renewed, extremely well based: restaurants, shops, cafes, beaches only 4' walking distance.
Not the first time neither the last one I am staying there.
Nothing
Joseph

Etats-Unis
Great place: nice, modern, comfy and clean. The communication and instructions were easy and clear. We had a great stay at this place and highly recommend it... 2 blocks from the beach, AC works great, washer/dryer in unit, etc...
- NO ISSUES.. ALL GOOD -
Valeria

Russie
Very comfortable apartment, well equpped. Location is very good (10 minutes maximum to the beach)
peter

Royaume-Uni
Great location, great amenities the apartment had everything you could require.
The beds, it was like sleeping on a block of wood they were VERY hard
Maritza

Brésil
Excelente localização,espaçoso, bem equipado, muito limpo e arejado. Recomendo sempre!!!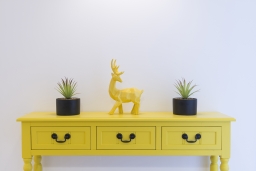 Ziv's response:
Thank you Maritza
Meir

Mexique
Meir

Mexique
un departamento de excelente nivel y servicios y muy bien ubicado
Vitaly

Russie
Renovated, fully equipped kitchen, bathrooms in perfect condition, amazing location, responsive host, easy check in/out procedures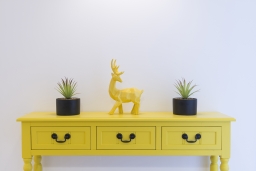 Ziv's response:
Thank you Vitaly, very happy to hear you enjoyed.
Dimitry

Russie
2 отдельные комнаты со своими санузлами и общая комната. Хорошо оборудована, всё работает. Вид из окон не красив, но зато тихо и спокойно. Удобное расположение, всё в пешей доступности. Отличная звукоизоляция. Добрые, тактичные и отзывчивые владельцы.
Steve

Etats-Unis
Beautiful apartment. Spacious living room and dining area. Modern appliances. Very clean. Excellent use of space. Good size bedrooms and closets. Bathrooms very nice. Clear instructions left for renter.
Upgrade the T.V. to HD quality and include American programs and sports channels in your t.v. package or at least offer extra programs with specific fees. Americans want to watch American football on Sundays and Mondays.

The elevator was broke my entire stay - 2 weeks. Carrying suitcases up and down those stairs was not easy. The Va'ad Bayit neglected this service. You advertised an elevator. It should work.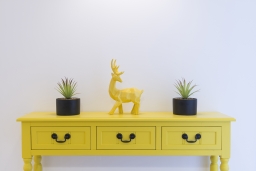 Ziv's response:
Hi Steve,

Thank you for your review, glad you found the place suitable for your needs. I will see what options we have regarding the different channels. Regarding the elevator, I wish we know about the elevator earlier, maybe we could have done more to solve this during your stay.
Aleksey

Russie
Ezra

Etats-Unis
Clean and nice. Very close to everything. Excellent size bathrooms.
Can be noisy on Thursday and Saturday night from bar downstairs. Otherwise quiet. Our TV did not work and the dryer gave us some problems at the end of our visit. But overall worth the price.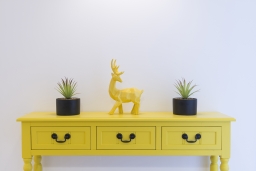 Ziv's response:
Glad to hear you enjoyed the apartment.
Regarding the cable, it should be fixed today.
I wish you would let us know about the dryer during your visit, we may have been able to solve the issue immediately.
Michael

Etats-Unis
Nadine
Not Specified
Not the first time I stay there, excellent location north of TLV, 5'walking distance from the beach, 7'from the new port and 10' from the ice Ayalon Park.
Surrounded by lot of stores and restaurants.
THE place to stay in TLV!
Nothing.
David

Etats-Unis
Harvey (Avner) & Rona

Australie
Perfect location nicely renovated
Klaus

Allemagne
Before I arrived at the apartment the host contacted me several times by email to arrange the visit. This was very useful because I was already traveling and arrived late at night. All the arrangements (access to the apartment etc.) were very efficient and I can only recommend it with full confidence. The nicely renovated apartment itself was as advertised with all necessary equipment, including a fully functional WiFi.
Parking is not easy in the area. Visitors who are not fluent in
Hebrew should be advised about the parking rules.
Nadine
Not Specified
Excellent location, 5' from the beach and 5' from the new harbour. 7' from the park Hayarkon and near restaurants, bars, supermarket around the corner.
You can walk to each location.
The appartment has all what you need including ironing, hair dryer, toaster, oven, washing mashine...
I will definitely come back

Nothing
Helen

Allemagne
Very modern Praktik nice. Wie fehlt very good and confortable. Wie come again. Thanks lehitraot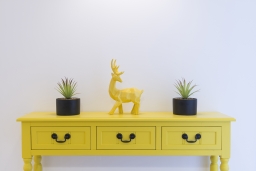 Ziv's response:
Thank you for your good words Helen, glad you enjoyed it so. We will be more than happy to have you stay with us again.
Mexique
Nadine
Not Specified
Very well based, totally renovated, perfect condition.
Not my first stay and will definitely return
Nothing
Sonia

Espagne
It was a spacious apartment, nicely fitted out, good quality furniture, nice kitchen and plenty of crockery, cutlery etc. We were very comfortable.

Fittings in the shower rooms were good quality and there were plenty of towels.

Washing machine and tumble drier were new and good quality.

Beds were comfortable.

It was close to shops and restaurants and convenient for Dizengoff and Ben Yehuda Streets.
We were greeted very briefly but not shown how to operate the heating system (your assistant turned it on for us but I didn't know how to control it) or the TV. Many channels were offered but I wasn't sure if I should accept them so we were restricted to about two or three in English.

Couldn't operate the ceramic hob, although I have one at home. It seemed to be locked and although I found the instructions they were in hebrew only so we couldn't use it at all.

I didn't realise there was no bath - only two showers.

Washing machine and tumble drier were good quality but, again, I had to guess how to use them and there was no airing rack. Not everyone likes to use a tumble drier.

There was no hair-dryer - most unusual and very inconvenient.

The pillows were rubbish.

Couldn't operate the heater in the bedroom and I was cold.

We didn't have mobile phones so relied on email but our emails were not answered. No-one checked to see if we were ok.

I like scented candles and oils but the room-scenters were very strong and not particularly pleasant so I put them outside the kitchen window. I think if the owners wants to use these things for guests they should be gentle and unobtrusive.

I often rent apartments and usually find a folder of useful information, leaflets, instructions, contact numbers etc. in English, but there was nothing.

I'm not putting these things on Booking.com's website. I write it for your information only. However I did receive an email from you every day, asking for this feedback, which was rather tiresome. It's not always possible to respond straight away and I don't like being nagged.

Sorry if this sounds negative but I am really trying to be helpful.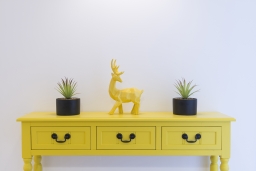 Ziv's response:
Hi Sonia,

Thank you for leaving your review. I take it only for it's helpful value, and am very sorry if you felt frustrated at any point.
I didn't think I missed any of your mails, I'm sorry you got this feeling, I though I answered them all.
Regarding instructions for the appliances, general info and a hair drier, I'm taking care of these and will make sure the future guests will have them.

I hope although these inconveniences you enjoyed your stay, and will choose to visit Tel-Aviv and Israel again.
Nadine
Not Specified
Very nice appartment totaaly renewed, clean and charming.
Location is excellent: lots of restaurants and cafe. 5' walking distance from the beach, 7' from the great park Ayalon and 10' walking distance from the renewed harbour with restaurants, stores...

I will return for sure.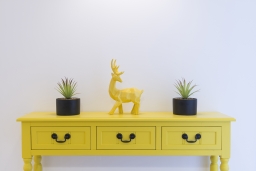 Ziv's response:
Dear Nadine,

Thank you so much for your positive feedback.
I will be happy to host you again
Beate

Allemagne
Perfect locates. Very nice apartment. It was a pleasure to stay here. Hopefully we will come back.
Nothing really bad. When you wants to stay in the center of a city you should know that it can be a little bit noisy. Not a problem.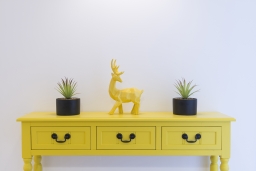 Ziv's response:
Thank you for your feedback Beate.
Hope to have you come to the city again. We would be very happy to host you when you do.

Nadine
Not Specified
Very nice appartment. Totally renewed with brand new furniture and all the required things in a house.
Very well based 5' walking distance from the beach and 10' from the new harbour with a lot of restaurants around and 7'from the huge Park Hayarkon.
Quiet clean. Perfect place.
Guy

Pays-Bas
Very nice apartment, renovated and clean. Great location, 5 minutes from the beach and the park.
Nothing
Carol

Etats-Unis
Looks just like photos. Beautifully renovated.
Great location, near beach, stores, restaurants and port.
Perfect for our family of four, all adults.
Took time to figure how to use electronics. Would be helpful with directions in English.
Danuta

Pologne
This apartment was perfect for our needs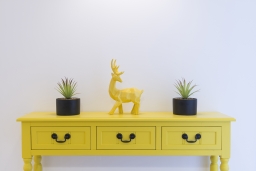 Ziv's response:
Thanks!
Nadine
Not Specified
Excellent location, wonderful place, fully renovated will all the facilities.
We enjoyed very much our stay and will definitely come back.
Michal

Etats-Unis
This place was just what I needed To make my vacation perfect! Located right in the heart of Tel Aviv. walking distance from the beach, restaurant and bars at any corner, grocery stores, 5 minute from the port. Will defiantly come next year again!!
Wish I could live there forever! but I\'m back home now...:)
Nothing bad I can think off, Just perfect!!
Lucy

Australie
The apartment was very comfortable and has alll that one would need when travelling for work or leisure. It has certainly has sufficient space to enable one to do some work. Very central location with all amenities needed very close by.
Eldad

Royaume-Uni
good location, clean
The bedroom AC remote was not functioning right. having curtains in the reception room will give more privacy. kitchen can be better equipped, and having some extra toilet paper will be handy.
ANDRE

Emirats Arabes Unis
Albina

Russie
The building is old, like most houses in the town, but the apartments with a fresh renovation, new furniture. clean and tidy. the location is excellent. responsive owners. I recommend! from
There was no soap in the bathroom, it is very necessary when you want to wash your hands after the flight. It lacks blinds in the living room. in the evening it is a bit embarrassing.
Victor

Australie
good position well renovated bed was comfortable
Great value for money
would not have any hesitation in recommending this
Nadine
Not Specified
Very well based: less than 5' from the beach and 4'from the huge and very nice park Hayarkon and 8'from the port which is very nice place to eat, drink and walk around during night and days. The area is surrounded by lot of restaurants and nice boutiques.The apartment is very clean well furnished with a very nice living room with a palm tree just in front of the window. The beds are very good as well and 2 bathrooms is top for showers after the beach.
Missing a balcony but the appartment is so nice and we\\\\\\\'ll based that it is not a big loss.
Zilah

Etats-Unis
The apartment was exactly as shown in the pictures. Clean, beautiful, easy to access from great places in Tel Aviv. We would stay there again for sure!!!



Nothing bad to say....
Irina

Russie
The apartment is new, cosy and convenient. It has all necessary equipment. The location is very good.
It is not sound proof. It was a bit difficult early mornings when you hear how garbage containers are emptied, as if near your bed. It would be great if there were any curtains or blinds on a big window in the leaving room. I rated owners help as 1, only because I had no contacts with him, but Tellavista does a good job, (except pricing)
Général
Climatisation
Lit de bébé
Balcon
Children Friendly
Sèche Linge
Ascenseur
Fireplace
Jardin
Sèche cheveux
Chauffage
Fer à repasser
Draps et serviettes
Open View
Parking (Private)
Pets Allowed
Mer / Vue sur la rivière
Smoking Allowed
Machine à Laver
Cuisine
Machine à café
Lave vaisselle
Electric Kettle
Cuisine Casher
Micro ondes
Four
Réfrigérateur
Cuisinière
Grille-pain
Divertissements
Câbles / Satellite
Lecteur DVD
Internet
Téléphone
TV
Internet sans fil
Méthodes de Paiement lors de votre arrivée
This host requires full payment in advance, that will be collected by Tellavista using credit card
The host's cancellation policy still applies.
Heure d'arrivée et heure de départ
Heure d'arrivée après 15:00
Heure de départ avant 12:00
Politique d'annulation: Standard
All cancellations are subject to handling fee equal to 10% of booking total.
In addition:
For cancellations 30 days or less before arrival, add 30% of booking total to the above.
For cancellations 7 days or less before arrival, add 50% of booking total to the above.
Read more about our cancellation policies