Sunny 3bd apartment on Weizmann 35
, Tel Aviv-Jaffa

Ganzes Apartment
•
4 Rooms
•
6 Guests
•
1.5 Bathrooms
•
3 floor with Elevator
Sunny 3 bedroom apartment on Weizmann 35.

Only a three minute walk from the Soraski (Ichilov) hospital, is this great big apartment.

Three bedrooms have beds that could be set up as single beds or as a queen size double bed. The bedrooms are far from the street and will allow you good nights sleep although the central location.

The living room is very large with a window to the green tree tops of the garden across the street. In the living room there is a dining table that will fit 6 adults.

The kitchen, fully equipped for cooking with all the basic cookware, pots and pans that any cook will need.
Plates and cutlery are provided as well, of course.

In the kitchen you will also find a stove, oven, toaster oven, refrigerator, electric kettle and microwave oven.

There is a shower room with a bathtub and toilet and another separate toilet.
The washing machine is in the bathroom as well.

The whole apartment is with Wi-Fi internet connection and covered by four air conditioners.

Every bedroom has a closet for the guests use and you will also find a hair drier and a iron for your convince.


Public transportation to the rest of the city and central train station run right under the apartment.

Looking forward to hosing you in Tel-Aviv !

Apartment Size: 110 Quadratmeter.
Der Stromverbrauch ist inbegriffen bis zu ₪29.0 pro Tag
Kaution: ₪1,451
Annullierungsbedingungen: Standard
Ausstattung
Related listings:
Overall Score:
8.8
Based on 37 reviews
Overall Experience:

9.5

Ort:

9.0

Reinlichkeit:

8.2

Comfort:

9.4

Service des Gastgebers:

9.1

Value for Money:

9.0
Our reviews are genuine
Only guests who actually booked an apartment using our website can post their ratings
Zou

China
Yu

China
Dvorah

Vereinigte Staaten
Stefan

Frankreich
Ayako

Japan
We are so happy that place exceret
We come again!!!
Duarte

Brasilien
Vaniche

Frankreich
Stephanie

Frankreich
Peter

Vereinigte Staaten
Great huge apartment...furniture a little old and rickety but very clean....location is incredible
Not much at all...2 fridges but one didnt work...ac leaked....but all worth the location
daniel

Frankreich
farzad

Vereinigte Staaten
Beautiful large apartment, nice size bedrooms , close to supermarket and a mall also with a big supermarket inside, 20 mints walk to beautiful telaviv beaches. Great value,
Ami was great to help with any request. Will go there again
Isaac

Frankreich
Very nice apartment, nice for a family. It was clean, very functional, nothing was missing except perhaps a parking lot, but I will not drive any more cars to Tel Aviv. Apartment to strongly advise. See you soon.
No Parking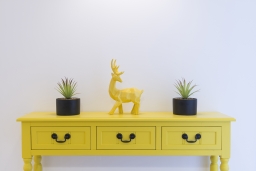 Ziv's response:
Thank You issac, would be happy to see you again soon.
Ira

Dänemark
Arkadiusz

Deutschland
There is a big free car park behind the building, we had no problem parking there during our stay. Very impotant as parking is expresive in Tel Awiw.
nothing really, spacious and well equipped appartment, highly recommended.
Shane

Kanada
Peter

Deutschland
good area, the lovely nighborhood in the house, to next the beer bar;-),
less equipment in the apartment, noisy environment, the car drivers in Tel Aviv love their horns at every time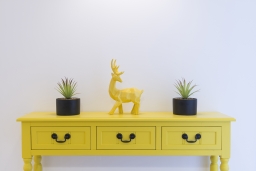 Ziv's response:
Hi peter,

Thank you for your kind input, I also love the beer bar under the hose, great place ( :
We where very happy to have you, and hope you come again soon.
Dirk

Niederlande
Nice appartment. Clean rooms and bathroom. Good shower.

Yevgeniy

Spanien
Issues with bulbs, water were resolved. A lot of space. Many people can stay there. Excellent finding for the price!!
Meir Bunytow- BET HAYLADIM S.C.

Mexiko
Kein Kommentar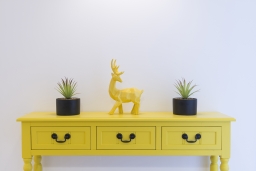 Ziv's response:
Thank you Meir for you sincere review.
We look forward in hosting you again.
Meir Bunytow- BET HAYLADIM S.C.

Mexiko
Fernanda

Brasilien
Big apartment.
Confortable beds
Good location
Very old furniture
Problems with light and other fixtures
Lionel

Vereinigtes Königreich
Huge and a great location. Not that sparkling, beds and bathrooms were OK. We didn't cook there but the kitchen and facilities were OK if basic. No TV and hairdryer though the owner eventually brought the latter to us. Could do with some basic TLC and easy stuff to fix (eg new and effective curtains, connect the TV) to make it really great
See above.
Michaela

Schweiz
The appartement needs a renovation, everything is old. Due to the location on the corner of two roads, it is very loud day and nigt. The matrasses in all beds are very uncomfortable. For me as a travel agent the price of this appartement is to high for the value you get.
Dirk

Belgien
Great apartment with lot off space and well equipment. good contact with the owners and quick reaction via email. Stay here again with next vised.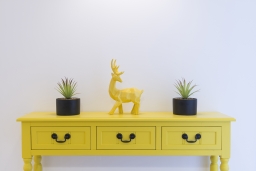 Ziv's response:
Thank you for your kind input Dirk, I'd be more than happy to hear from you again soon.
Natali

Niederlande
Very big spacious apartment. Kitchen was well equipped. Nice extra to have towels, bedsheets, toilet paper and hand soap. Tel-Aviv has a terrible parking problem so this specific location was perfect, because we could park the rental car right across the building for free. And the location is great to pick up a service taxi/bus right outside the building and the train station is a walking distance. Bank and supermarket is 2 min walk from the building.
Overall best price per value in Tel-Aviv.
Bathroom is not in the best shape...
We didn't manage to get the TV box working unfortunately.
Lucky us booked the apartment during road construction activities which went on the whole week also during nights so sleep has eluded us as buildings in Israel usually don't have much isolation in the windows.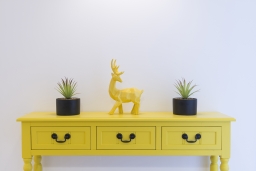 Ziv's response:
Thank you for your input Natali. Constructions work is a major issue that is hard to predict, and it really is your "luck", I hope this didn't bother you to enjoy your stay almost as well as if you would have had a good nights sleep.
Gabor

Ungarn
very big, nice, good seaprated rooms, many bathrooms, good wifi, good aircondition
it was clean in a way, but maybe it could look like as well, a bit in some details was wird, but for us it wasnt disturbing, loved :)
Iggert

Frankreich
L'apprtement n'est pas bien. sale. Rien à voir avec les photos. Salle de bain qui deborde. Je déconseille fortement à éviter !!! 0/10
Institute of advanced society- Reda

Litauen
Apartment has 2 bathrooms, what is verry important staying with the group.
Washing mashine was hard working. Power button didin't work. It was good in our company to have the ingineer, who fixed temporarily that. There were also no hairdryer, iron, but after call we got that soon.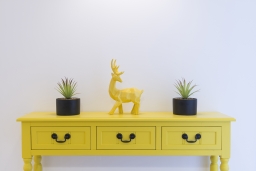 Ziv's response:
Glad we could help with what your where missing. Hope you enjoyed your stay in the city and will visit Tel-Aviv again soon.

HÜSEYİN

Türkei
NEAR TO TEL-AVIV BEACH / NICE / BIG / CLEAN
JUST PARKING PROBLEM OF THE STREET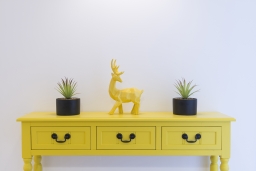 Ziv's response:
Glad to hear you enjoyed your stay and that it was good for your need in the city.
Meir

Mexiko
excelente ubicación, cuenta con lo básico pero el precio lo vale
Pavel

Vereinigte Staaten
Maximilian

Deutschland
Dr. Cui Laixian

China
Isaac

Spanien
The apartment is very spacious and very bright.
There is everything necessary to spend a pleasant stay in Israel.

It is in a very good area of Tel-Aviv and well connected.
עמותת

Israel
great location, very easy. comfortable and big enough for 4 men from Australia for two weeks.
We didnt know that after washing the dishes you cant just pull the plug out. So we flooded the apartment.
Natalia

Spanien
Very good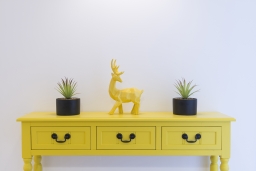 Ziv's response:
Thanks Natalia!
יעל

Israel
The apartment is in the trendiest area of south TLV. The location is amazing. The best cafes, bars delis and restaurants are right downstairs. High ceilings. There are 3 big bedrooms. Balconies are great. 2 Showers in a very good condition.
The living room is very small and so is one of the bedrooms.
A great apartment if cooking is not your thing - the kitchen have no windows, no oven and no cooking gas, only 2 electric pallets.

Allgemeines
Klimaanlage
Babybett
Balkon
Children Friendly
Wäschetrockner
Fahrstuhl
Fireplace
Garten
Haartrockner
Heizung
Bügeleisen
Bettwäsche und Frottetücher
Open View
Parking (Private)
Pets Allowed
Meer/Fluss Aussicht
Smoking Allowed
Waschmaschine
Küche
Kaffeemaschine
Geschirrspülmaschine
Electric Kettle
Koschere Küche
Microwelle
Ofen
Kühlschrank
Herd
Toaster
Unterhaltung
Kabel-/ Satelliten-TV
DVD-Player
Internet
Telefon
TV
Kabelfreies Internet
Payment methods on check-in
This host requires full payment in advance, that will be collected by Tellavista using credit card
The host's cancellation policy still applies.
Check-in and Check-out times
Check-in after 15:00
Check-out before 12:00
Annullierungsbedingungen: Standard
All cancellations are subject to handling fee equal to 10% of booking total.
In addition:
For cancellations 30 days or less before arrival, add 30% of booking total to the above.
For cancellations 7 days or less before arrival, add 50% of booking total to the above.
Read more about our cancellation policies