Exquisite apt in Talbiya
, Jerusalem

Entire Apartment
•
2 Rooms
•
3 Guests
•
1 Bathroom
•
Ground floor
Amazing apartment available in Jerusalem. Great location on 6 Mevo Harkabi Street,
(corner of 11 Hanasi Str) in the beautiful and highly sought-after neighborhood Talbiya, in the center of the city.

Come stay literally adjacent to the President 's House and a short stroll distance from cultural institutes, synagogues, restaurants and cafes.

The cozy bedroom, a fully equipped kitchen, a spacious bathroom and the nice living room will have you feel at home away from home.
The apartment has a beautiful private garden for our guests to relax in the Jerusalem breeze.

Talbiya plush green streets offer a unique combination of serenity and lively culture provided by numerous cultural national institutes: the Jerusalem Theater, the Van Leer Institute, the Academy of Sciences, the Islamic Museum, the Israel Bar Association and others.

The upscale neighborhood has always attracted academics, professionals, diplomats and high-income migrants from the United States and Europe.
Electricity is included
Security Deposit: ₪350
Cancellation Policy: Standard
Amenities
Overall Score:
9.2
Based on 12 reviews
Overall Experience:

9.0

Location:

9.3

Cleanliness:

8.8

Comfort:

10.0

Owner's Service:

9.7

Value for Money:

9.0
Our reviews are genuine
Only guests who actually booked an apartment using our website can post their ratings
Marleny

El Salvador
Everything new and clean, nice quite place the owner always be there for help, transportation near to the place and a super market and restaurant around the block. We walk to the wall old City around 35/45 minutes from the place, we enjoyed the stay
We missed the bread toast, we didn't use the stovetop no intrusions.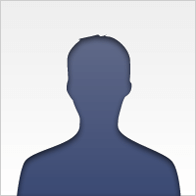 Shai's response:
Thank you for your input, wish you would ask for instructions, we would be happy to assist.
Regards,
Ami
James

Israel
This place is so well kept. The owner is a very kind and helpful manager who was quick to answer our every need. The apartment is situated near transportation that would take you to the Old City and other entertainments. I would recommend this place to anyone. "Come and see for yourself!"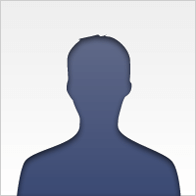 Shai's response:
Thank you for your kind input James, would love to have you over again.
Muriel

France
WAI
Hong Kong, (China)
It made me very peaceful and warm, the service was very thoughtful and on time.
I like very much about of what the water is purified.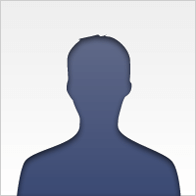 Shai's response:
We where glad to have you in the apartment Wai, Hope you come and visit again soon.
Judith

United States
Wonderful! Quiet, clean and very well appointed.
None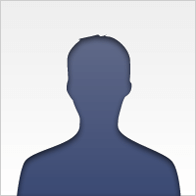 Shai's response:
Thank you for your input Judith. It was a pleasure having you stay with us, and I'd be happy to hear from you when you are in the city in the future.
Lamberto

Italy
PAOLO

Italy
good position, nice bathroom, great kitchen equipment
too small for 4 persons, no laundry machine, many issue for hot sanitary water, air continionong broken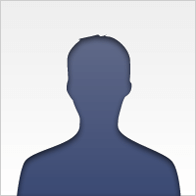 Shai's response:
Hi Paolo, I'm sorry this was the way you feel, and I hope you enjoyed your stay all the same.
It would be fair if you mentioned that we didn't know that you would be four, and got a reservation for three guests. Also, that that we paid for laundry service and fixed the A/C the same day it broke down. It was a pleasure having you in any case, and I hope you come visit Israel and Jerusalem soon.
Robert

United States
Lovely new, modern apt in quiet location. Easily accessible.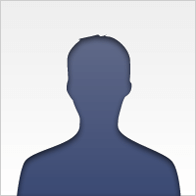 Shai's response:
Thank you Robert for your kind input.
We would be happy to have you stay with us again.
Tomasz

Poland
Helen

United States
The apartment was beautiful! Looks just as shown in the photos. Modern, stylish, spotless, and convenient. Ami was easy to communicate with and our hosts, Shai and Telila were warm and friendly, extremely supportive, answered any questions we had and made sure we had everything we needed for a perfect stay. They lived in the building and were ideal! Shai provided information about the apartment when we emailed previous to our arrival, met us at the apartment to give us the keys, and showed us how everything worked. Fruit was waiting for us, pastries and a bottle of wine! We couldn't have asked for better hosts! Honestly, they were amazing and helped make our stay a wonderful one in Jerusalem. Thank you so much Ami, Shai and Telila!! Helen and Jim
Harold

Paraguay
Hemos tenido una muy grata experiencia en este exclusivo apartamento en Talbiya. Encontramos un lugar compacto, muy limpio, muy acogedor en un vecindario muy lindo. Pudimos disfrutar de la muy amable y grata hospitalidad de Shai, quien nos ayudó en todo momento con guias, informaciones y además pudimos disfrutar de su agradable companía en unos pocos momentos libres que nos quedaban. Tuvimos las puertas abiertas para recibir la visita de nuestro hijo y nuera - que viven en Jerusalem en un campus universitario - y festejar en familia en el hermoso jardin del fondo contiguo al apto. En cuanto nos ubicamos con el sistema de transporte, tuvimos gran facilidad de acceder a todos los lugares de nuestro interés, los últimos dias rentamos un carro ya para recorrer Israel de norte a sur y tuvimos a disposición un lugar para estacionar el vehículo. En conclusión, excelente lugar para 2 a 3 personas donde estuvimos alojados 6 días; fue el hospedaje que más disfrutamos en nuestra estadía de tres semanas en Israel.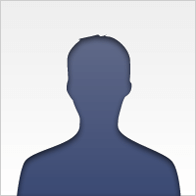 Shai's response:
Thank you for your input Harold.
M.

Netherlands
clean, fully equipped, good location, private parking, private garden and above all: perfect host/owner!!
General
Air Conditioning
Baby Bed
Balcony
Children Friendly
Dryer
Elevator
Fireplace
Garden
Hairdryer
Heating
Iron
Linen and towels
Open View
Parking (Private)
Pets Allowed
Sea/River View
Smoking Allowed
Washer
Kitchen
Coffee Machine
Dishwasher
Electric Kettle
Kosher Kitchen
Microwave
Oven
Refrigerator
Stove
Toaster
Entertainment
Cables/Satellite TV
DVD Player
Internet
Phone
TV
Wireless Internet
Payment methods on check-in
Cash
Check-in and Check-out times
Check-in after 15:00
Check-out before 11:00
Cancellation Policy: Standard
All cancellations are subject to handling fee equal to 10% of booking total.
In addition:
For cancellations 30 days or less before arrival, add 30% of booking total to the above.
For cancellations 7 days or less before arrival, add 50% of booking total to the above.
Read more about our cancellation policies