Jerusalem 8 bedroom luxury house
, Jerusalem

Entire Apartment
•
8 Rooms
•
15 Guests
•
4 Bathrooms
•
Ground floor
Spacious home located on Mitzpeh Street in the Nachlaot neighborhood of Jerusalem is centrally located.
* Ground floor entrance with no steps
* Eight bedrooms - American mattresses - sleeps 22 comfortably
* Master bedroom and bathroom with jacuzzi
* Six high quality decorated bathrooms
* Central A/C and heating
* Large, spacious living room with adjoining fully enclosed open sky porch (perfect for Sukkah -included upon request)
*KOSHER KITCHEN with 2 separate stainless steel sinks, double oven, all new modern
appliances, dishwasher, and plenty of cabinet space
Studio apartment on main floor with kitchenette and bathroom
* Basement can be used as a sitting room, toy room, or additional bedroom if needed
* New washing machine and dryer
* Wireless internet connection
* Porch balcony off the upper floor bedrooms - south side with a panoramic view of the Knesset
* Linens and towels supplied
* full size crib and porta-crib available
* Additional items included for your convenience - hot water urn, iron and ironing board, electric Shabbat plata
Electricity is included
Security Deposit: ₪1,633
Cancellation Policy: Standard
Amenities
Overall Score:
9.1
Based on 7 reviews
Overall Experience:

8.0

Location:

9.4

Cleanliness:

8.9

Comfort:

8.0

Owner's Service:

9.4

Value for Money:

7.0
Our reviews are genuine
Only guests who actually booked an apartment using our website can post their ratings
מליץ

United States
The apartment is clean and spacious, the owner is very courteous and nice. The location of the apartment is excellent, very close to the city center, the Mahane Yehuda market and the Old City. There is everything in the house to cook, wash and rest. All in all, we are happy.
Our guests in the apartment arrived at four in the afternoon and had to wait outside until the cleaners finished their work, even though we had been promised that they would be able to enter. by the agreement, it was supposed to be available at two in the afternoon. Too bad - maybe it's a one-time case

There is a parking problem and the distance to the house from the road makes it difficult to carry the suitcases. But it's not so bad if you're young and fit. The location of the apartment and the apartment itself is not accessible to people with movement disabilities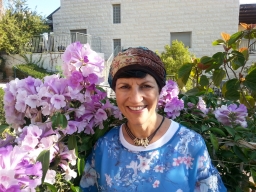 Naomi's response:
Thank you and I am happy that you enjoyed your stay in our house. It is very important to us that our renters are comfortable and enjoy their stay in our very user friendly and enjoyable home in Jerusalem
Yes we had renters in
the house until 10:00 and we let you know beforehand that the house will only be available in the evening and that we will do our best to clean up this 8 bedroom
house with a cleaning crew of 3 people
to make sure that the house is perfectly clean.
yael

Israel
nice apartment, good location, Naomi the owner was very nice and helpfull
6 rooms were great, 1 room in the basement was with a hard smell of dampness so we could not sleep there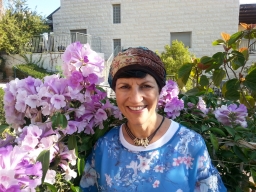 Naomi's response:
we hope you were comfortable and enjoyed your family weekend. Thank you
שראל

Israel
דירה גדולה, מאוד יפה מאוד נקייה ומאובזרת לחלוטין
השירות היה מצוין בעלי הבית אדיבים ומפרגנים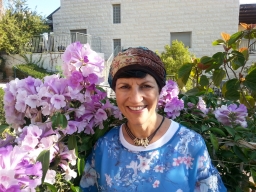 Naomi's response:
!!שמחנו מאד לארח אותכם, ואנו שמחים שנהניתם
Tami

United States
The apartment is fabulous -accommodated 16 of us easily. We had a wonderful Shabbat dinner as there is a spacious dining and kitchen area. The owners couldn\'t be nicer or more accommodating and we would definitely stay there again without thinking about it. Location was great - close to many shuls and machane yehudah - made it fun
Just a little dust that needed to be attended to and some of the sheets would come off the beds - i think new ones with the elasticity would solve this small issue.
רועי

Israel
TAIEB

France
the place is beautiful and in the center.
the main thing is the kindness of naomi the owner and her amazing family.
enjoy the beauty of the authentic jerusalem
ther is a slight problem with parking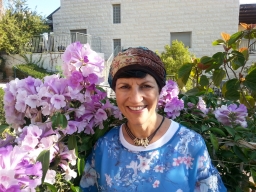 Naomi's response:
Thanks so much for the kind words. We hope you will recommend our house to people coming from France to celebrate family smachot - bar mitvah, wedding, etc. Good luck, and we should always hear good news...Naomi
Leonid

Russia
No Comment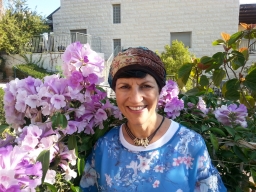 Naomi's response:
Don't see the review.
General
Air Conditioning
Baby Bed
Balcony
Children Friendly
Dryer
Elevator
Fireplace
Garden
Hairdryer
Heating
Iron
Linen and towels
Open View
Parking (Private)
Pets Allowed
Sea/River View
Smoking Allowed
Washer
Kitchen
Coffee Machine
Dishwasher
Electric Kettle
Kosher Kitchen
Microwave
Oven
Refrigerator
Stove
Toaster
Entertainment
Cables/Satellite TV
DVD Player
Internet
Phone
TV
Wireless Internet
Payment methods on check-in
Cash
Check-in and Check-out times
Check-in after 13:00
Check-out before 13:00
Cancellation Policy: Standard
All cancellations are subject to handling fee equal to 10% of booking total.
In addition:
For cancellations 30 days or less before arrival, add 30% of booking total to the above.
For cancellations 7 days or less before arrival, add 50% of booking total to the above.
Read more about our cancellation policies