Rated the coolest city in the MIddle East Tel Aviv is packed with culture, fun, beaches, history and so much more. So if there were 4 things to in a day, here are our recommendations for a day out in Tel Aviv.
Explore HaYarkon Park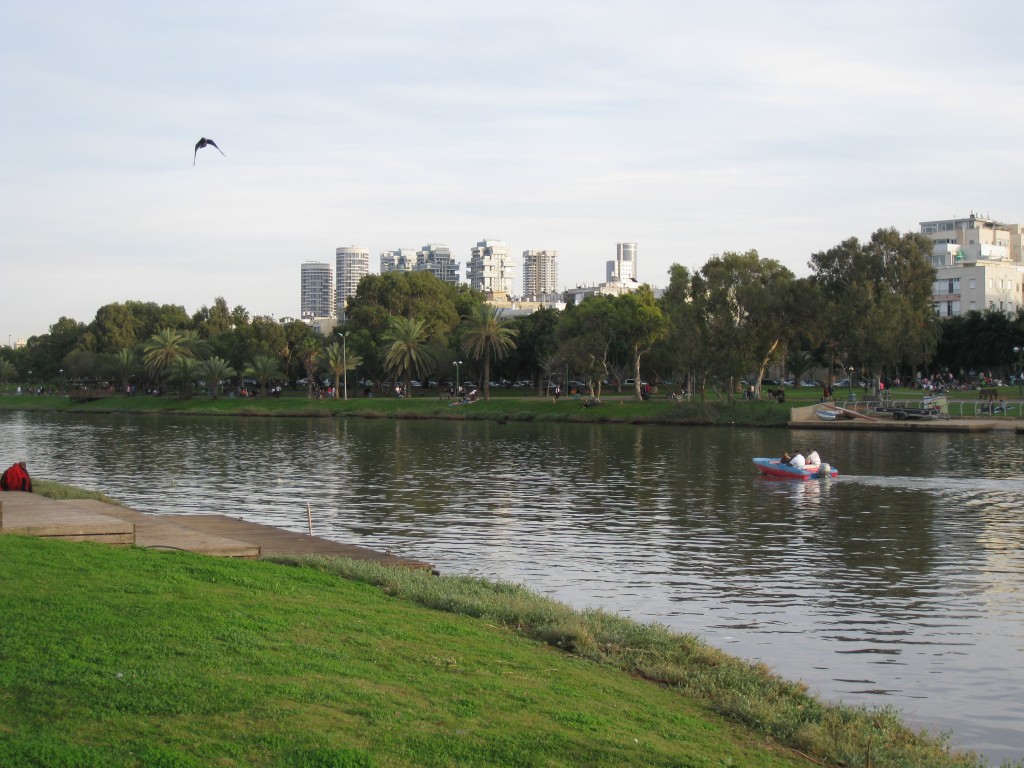 Escape the city's hustle and bustle and visit this oasis, known as the "green lung" of Tel Aviv. This large park surrounds the Yarkon River, which runs all the way to the Mediterranean Sea. Boasting botanical gardens,two mini zoos, bike paths and play areas for children, you can have a relaxing morning picnic or an active sports-filled day.
Check out the Architecture
The White City of Tel Aviv is the highlight of Tel Aviv's Architecture boasting the greatest collection of Bauhaus style buildings in the world, and recognized by UNESCO as a result, with over 4,500 amazing buildings. The city also has some beautiful, eclectic style buildings, as well as modern buildings – ranging from skyscrapers to cultural complexes which sit peacefully in between. A tour of the architecture of Tel Aviv, and a tour of the White City, is a great way to understand Tel Aviv.
Visit a Museum
Don't miss out on a chance to see some of Tel Aviv's greatest museums. For history buffs, visit the Independence Hall, where you tour the very place Ben Gurion declared Israel's independence in May 1948. Learn the history and struggles Israel faced before becoming a nation. See videos and hear lectures about how Israel rose to become the resilient country it is today.
For art lovers, consider the Tel Aviv Museum of Art, known for its outstanding collection of modern art and contemporary exhibitions. You can spend hours strolling through timeless works of Van Gogh to Picasso or take in contemporary Israeli pieces.
Shop around the City
If there is one area Tel Aviv could improve, it is the fashion… but that doesn't mean there aren't still good places for some shopping therapy. For all your basic needs the Dizengoff Centre is perfect – right in the middle of Tel Aviv, it hosts over 400 shops spread out over five floors – and on Thursdays and Fridays there is a fashion market and a food market. For a more unique shopping experience check out some of Tel Aviv's amazing markets (shuks), the largest of which is Shuk HaCarmel – food, flowers, judaica, clothes, restaurants and some great kiosk kitchens, particularly in the middle at the cross with Shefer Street. Foreign specialty shop 'East and West' sells all foreign foods and products.