Acre, one of Israel's norther beach cities that is rich with history from all cultures and has meaning to all religions. Acre also benefits from one of the very rare natural harbors on the coast of the Land of Israel. This location helped it become one of the oldest cities in the world, continuously inhabited since the Middle Bronze Age some 4000 years ago. The most organized way to tour is to go to the Old Acre Visitors Center, located in the Old City at 1 Weizmann Street, in the Enchanted Garden area (or otherwise park in the main Lighthouse parking area, where you can enter the Old City via the underground Templars Tunnels). In the Visitors Center you can buy tickets combining the places that most attract you. Acre is not exactly on the main tourist trail, but there are plenty of awesome things to check out;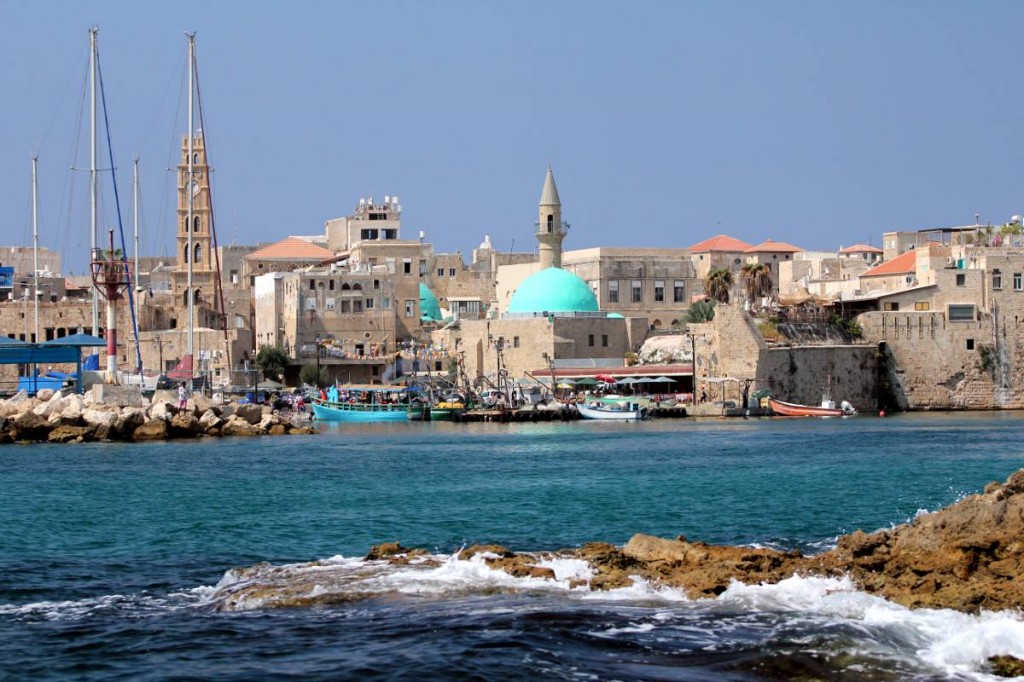 The Templars tunnel
The tunnel is 350 meters long and it extends from the Templars fortress in the west to the city's port in the east. It crosses Pisan quarter and in the past, served as a strategic underground passageway that connected the palace to the port. The lower part of the tunnel is carved in the natural stone and its upper part is made of hewn stones covered with a semi-barreled dome. The tunnel was discovered in 1994. The Acre Development Company, in collaboration with the Antiquities Authority, cleared away the dirt and made the tunnel available to visitors. The tunnel's western section was opened to the public at large in August 1999. From 1999 to 2007, the Acre Development Company continued to expose and rehabilitate the eastern section of the tunnel and in 2007, the entire length of the tunnel was made available to the public (the site is accessible).
The Underground Prisoners Museum
The Jewish Resistance Fighters Museum features an innovative display run by the Ministry of Defense describing the circumstances of the resistance fighters' imprisonment, their way of life in prison, the story of the Acre prison break and the story of Olei Hagardom (refers to the 12 members of the pre-state Jewish underground who were tried in British Mandate courts and sentenced to death by hanging). The tour of the Museum highlights the main values guiding the resistance fighters, namely: Zionism and the love of Israel, heroism and sacrifice.
The old City Market and Marina
The Old City market is a great little place to check out some local produce at local prices. Watch out for some of the amazing Arab pastries in the bakeries. Your camera might work overtime here, with a plethora of sights and colors to capture. The market is perfectly safe by day, but a little more dodgy for strangers at night. Women should not walk alone there at any time. If it's an all-woman experience, come in a group of at least three. No need to be paranoid – just smart. Once you've walked through the market, head down to the Acre marina for some sea breezes and a wander past some of the old fishing boats. If you're feeling particularly touristy, be tempted by the hawkers selling you a ride on one of the tour boats. At ten shekels a person, it's a great little ride out into the deeper waters where you get a terrific view of the Old City walls.