If you just landed in Israel, you should know that the school season starts on September 1st. Why is this important to you as a traveler? Because all of the free parks and water hikes will be clearing out for you to enjoy a nice and peaceful tour of Israel's nature. So right before the Fall season starts, here are some free day trip ideas that will cool you off before it gets too cold!
Park Hamayanot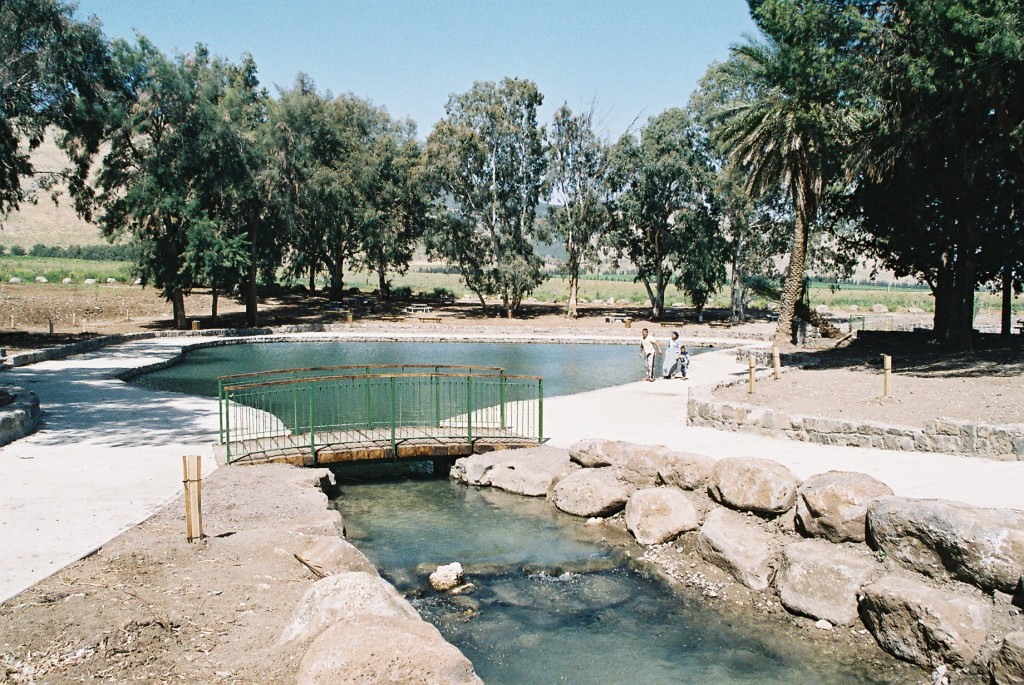 If you are located up north, and have kids, this trip is for you. This water hike outside of Beit She'an, at the northern tip of the Jordan Valley, is perfect for families – the water won't get higher than an adult's chest and, at two hours, it's not too long. Plus, you'll be in the water the entire time. The kids will love the water pipes that serve as slides. At the end of the hike there is a large concrete-walled swimming pool that was built for officers during the British Mandate. Dry off here before heading back to your car.
Wadi Kelt
This is a very easy hike, in fact, there is hardly any hiking involved at all; rather the fun is in swimming in the spring pool. Each day an underground karstic cave fills up with subterranean water and only when the cave is full does it empty into a pool where the water remains for about 20 minutes before continuing on its journey. From the car park walk about 300 meters to an old British Mandate-era pumping station. Water flows out of the spring at this point into a pool which would have been part of the pumping station. After about 20 minutes the pool empties as the spring water continues on its course. In this area you can see the remains of ancient mosaics on the ground. A few meters downstream you can see the remains of an ancient aqueduct.
Syrian R&R Pools
The Syrian Army, before 1967, created Relaxation and Recreation pools at the local springs for their officers (only) in several spots on the Golan Heights. All of them are called Breichot Ketzinim (Officers Pools). One of the nicest is Ein Almin, just wonderful for a cool dip, family picnic or camping. You can meet young couples, groups of vacationers and families with young children. (No life saving service is provided.) The water, from the Jordan River basin, is crystal clear. After flowing through the pool water was used by the Syrians for local agriculture.